Alrighty, well my little bro showed up for this trip, so it was a great time. we spent 14 days travelling from perth to exmouth.
I will start with the small issues, like temperature, its was reading 47c in the wagon in the shade during the day, that poor wagon was still holding 90 on the highway with a full load. it was impressive.
most issues have been sorted out, I had 2 issues, both were from aftermarket parts.
issue 1 was my dual battery system was blowing fuses then melted the holders, cheap parts that came witha kit, so I ended up at a auto parts store and bought quality holders and some high amp fuses, problem solved, cold beer every night.
issue 2 was my aftermarket Aux tank had a failed transfer pump, which pissed me off, I will be calling the company cause this was the first time I used it, a bit of a down since I had to carry 60L of fuel around without access to it. but the minute i pulled in the driveway after the trip the pump actually broke in half and dump about 6 liters of diesel on the driveway.. awesome.
a third issue, whihc wasnt really an issue was that the waeco can only do 50 degrees below ambient in its insulated bag, so with it touching above 50 in the sun I had to shut my freezer down, so no ice cream... we almost turned around at that point. haha.
The wagon did run like a champ though, through the heat with a heavy load, basically, 300kg over gmv... oops. but really I can live with that small issue as it doesnt sag and handles the weight fine.
So now onto the photos,
Here we go, leaving perth and ready to roll: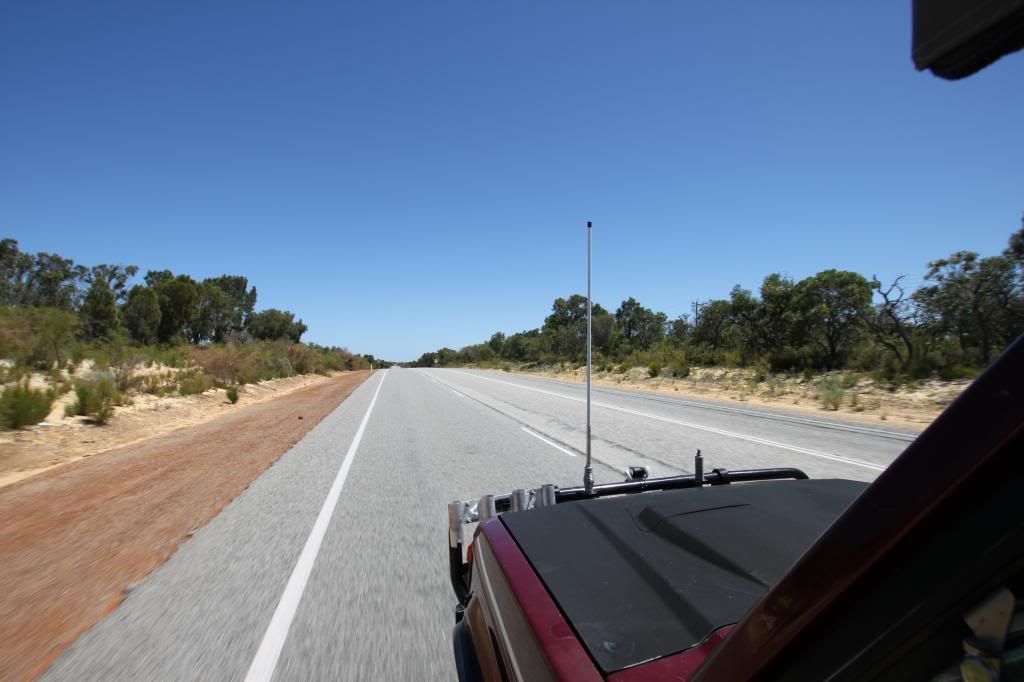 Lots of highway: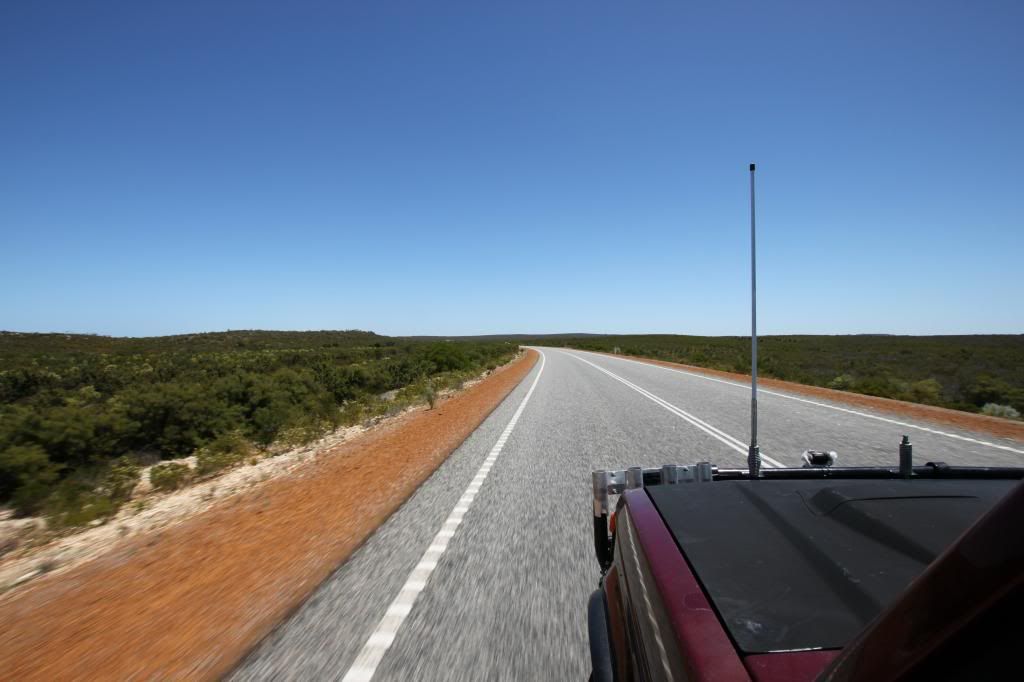 We had one little issue with my EGT gauge, it popped out. oops. quick fix, 5 minutes and away we went: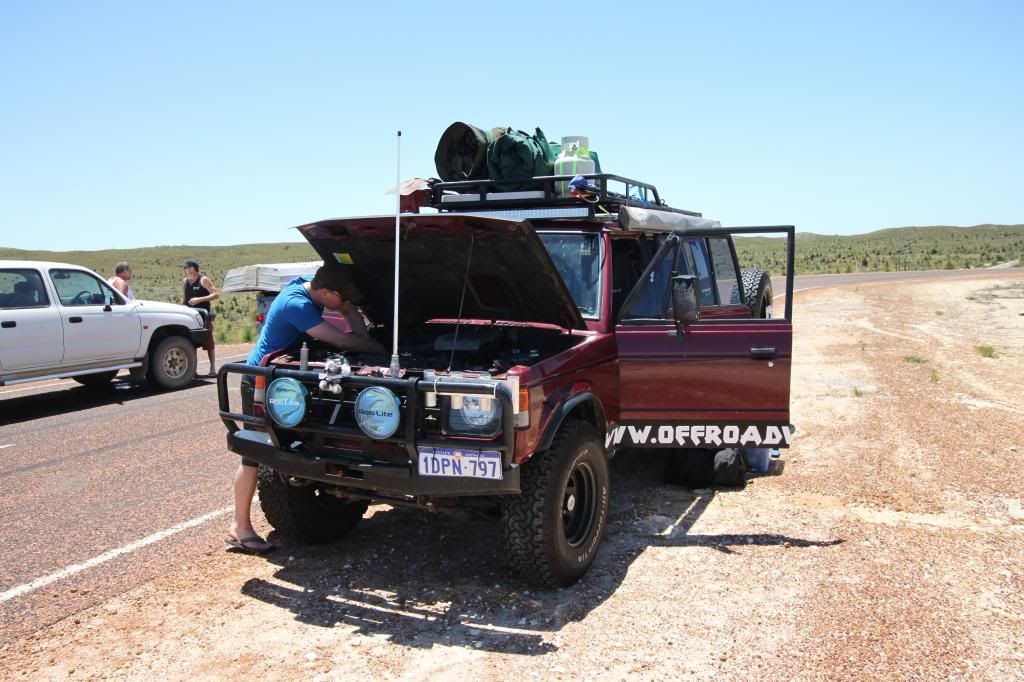 We stopped at the pinnicles: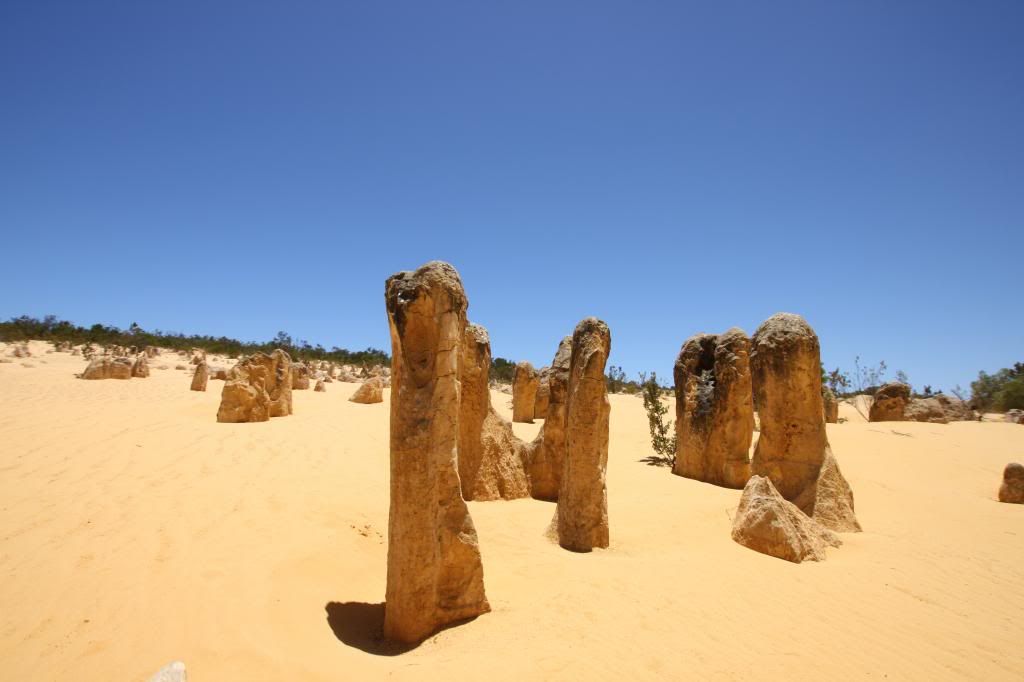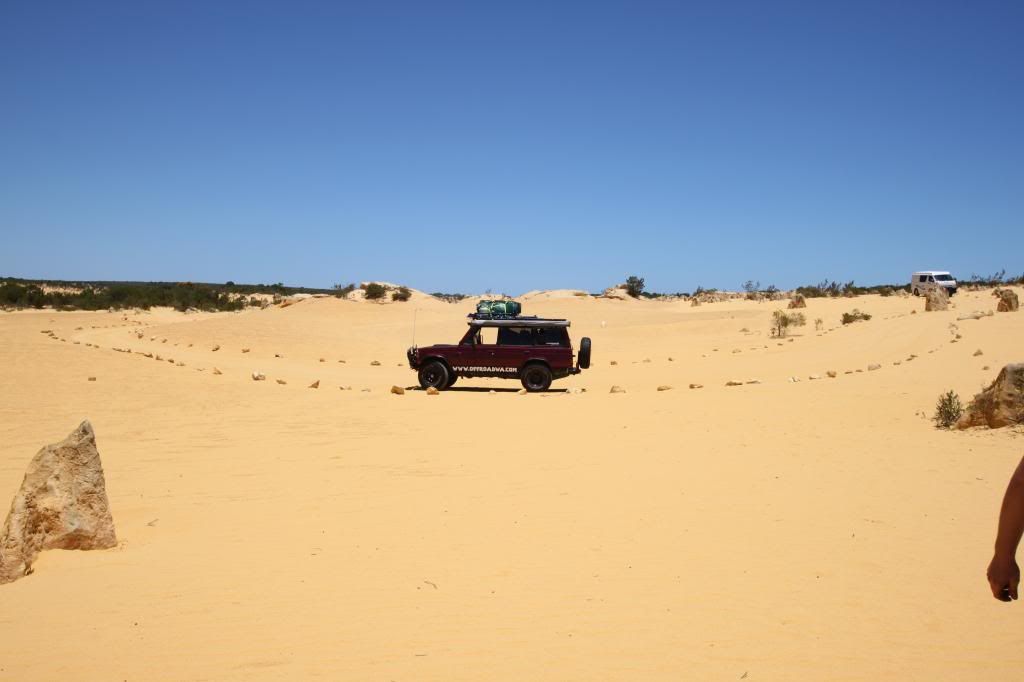 And were back on the road, about another 80kms up the road is stockman caves, there about a 500meter cave system under the landscape. cool place. last time I was here the bees kept me out. this time it was clear to enter. win win: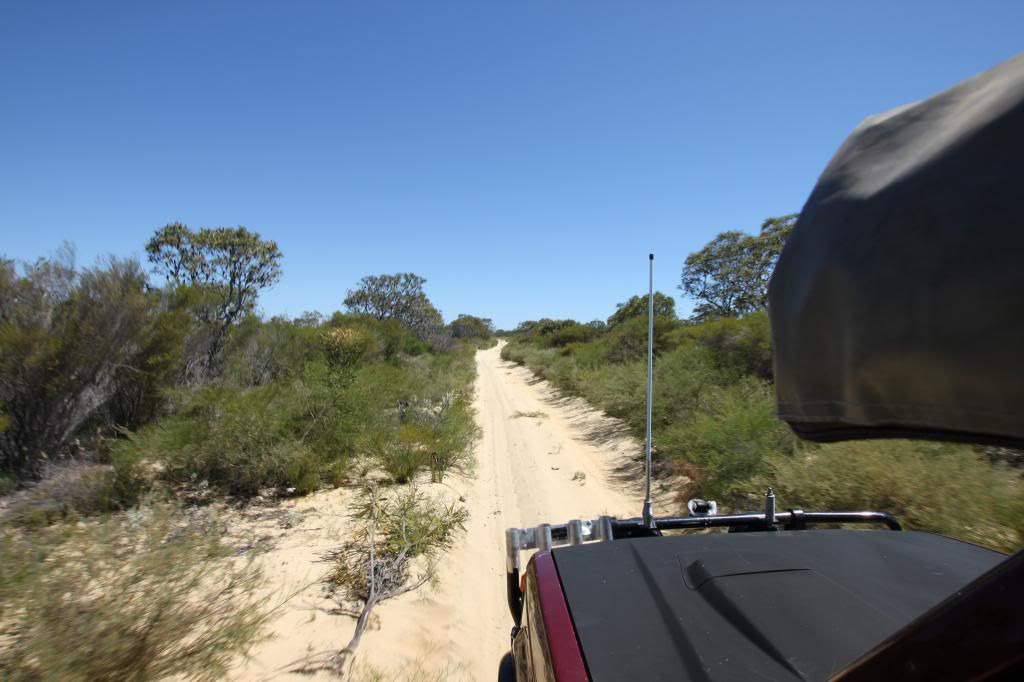 A few more shots covering the highway till the camp site: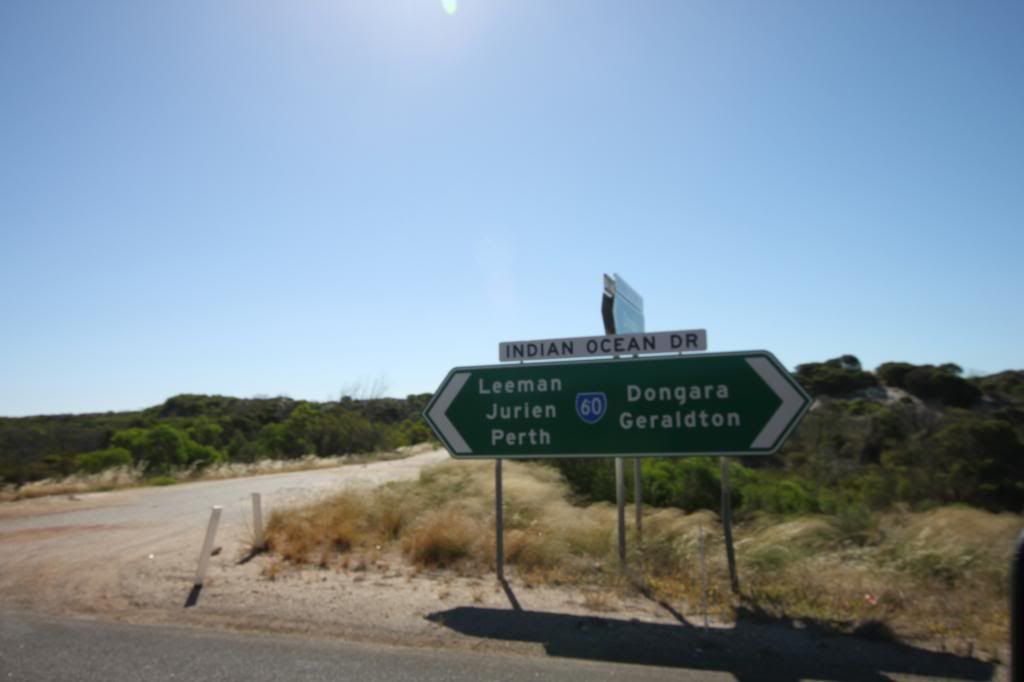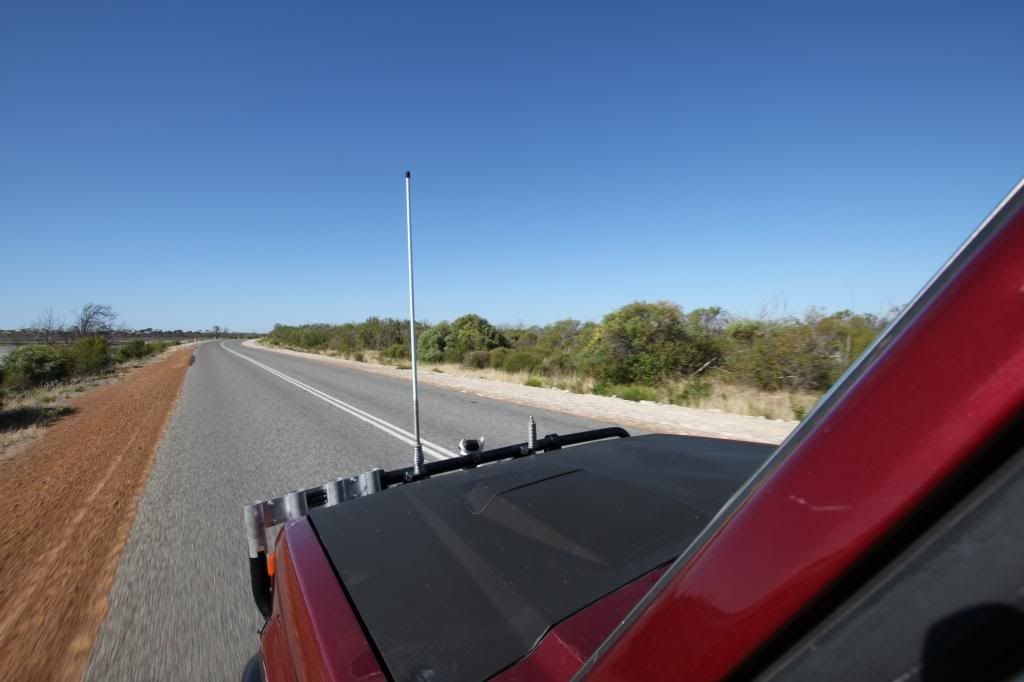 Heading to camp: bit of a fun drive: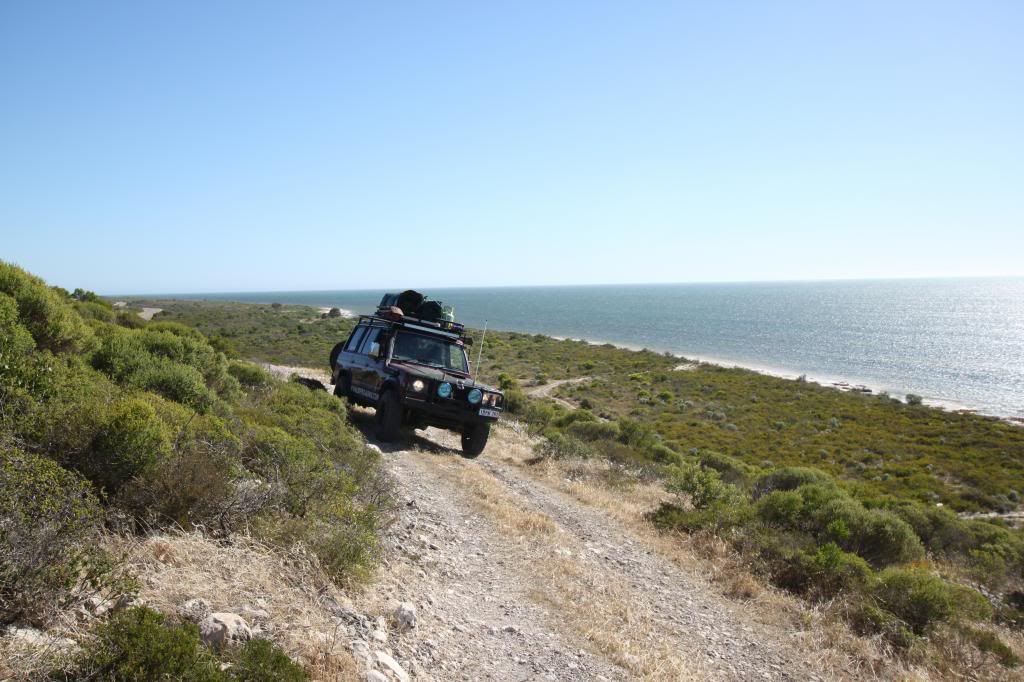 Own beach for the night: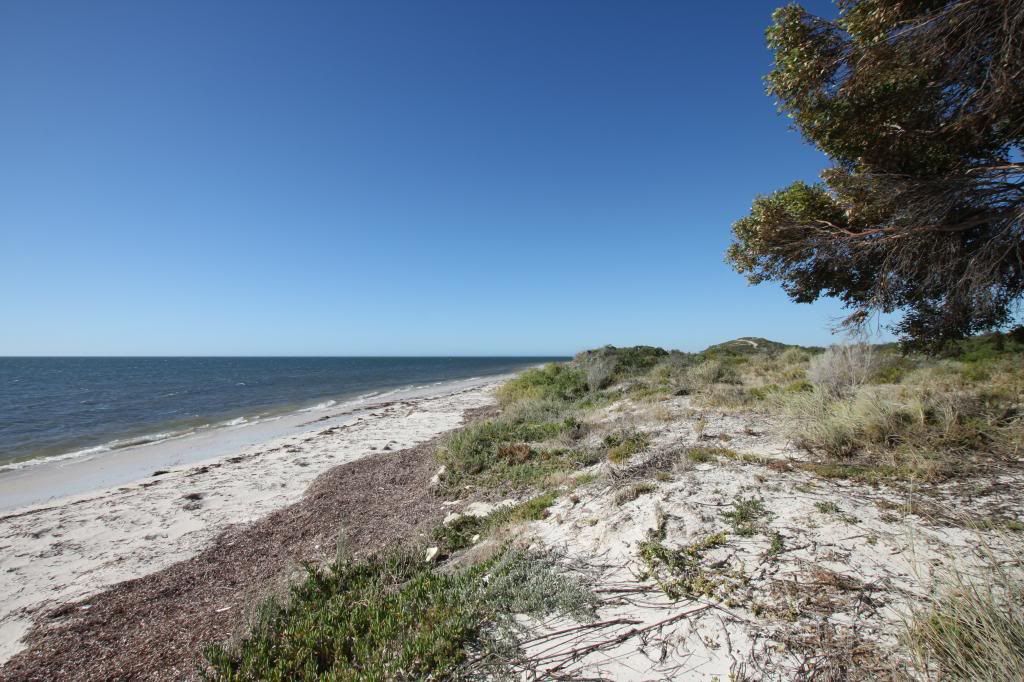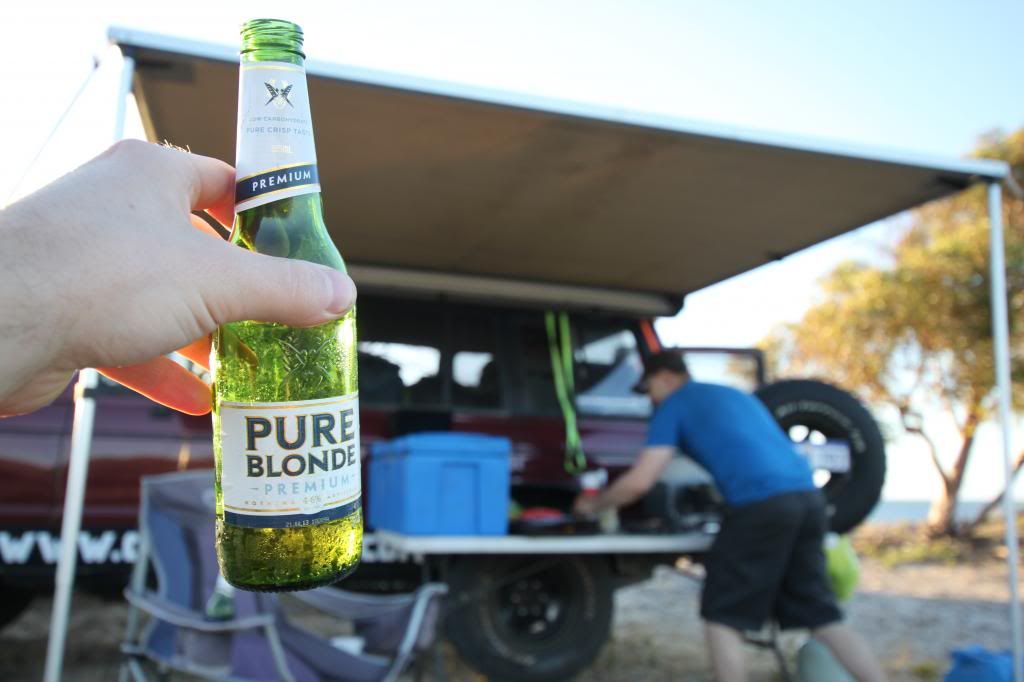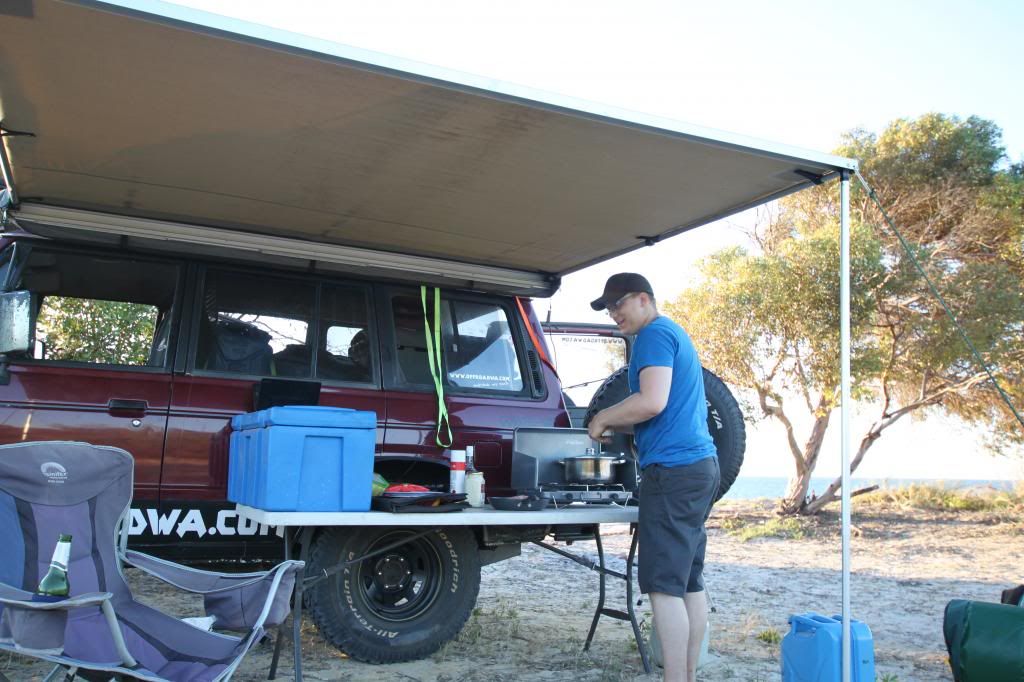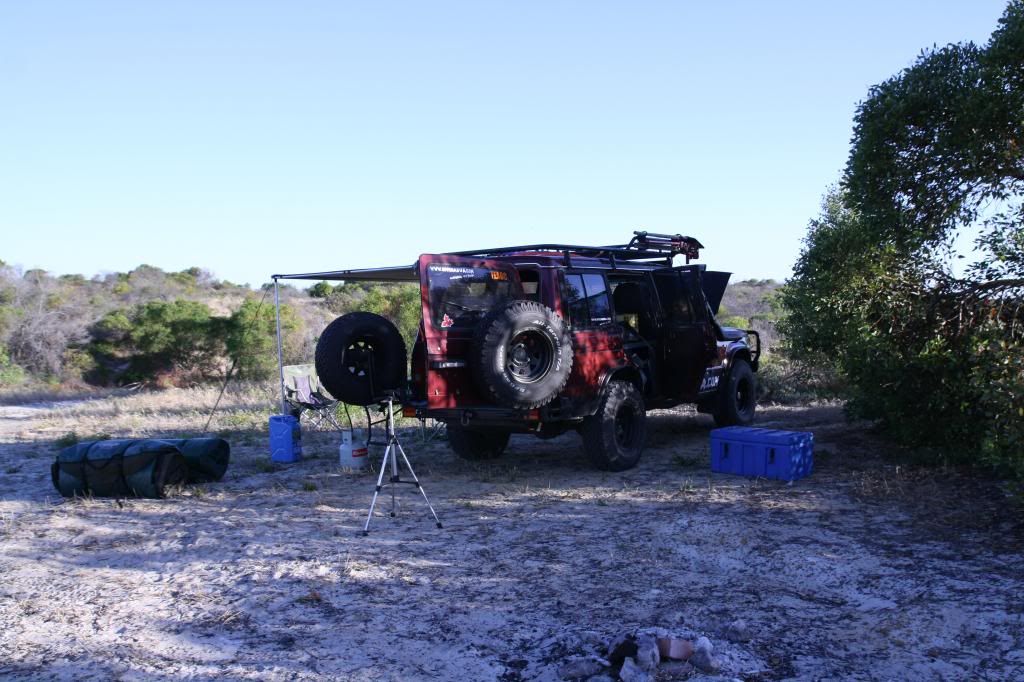 When youre free camping the sunsets are always better: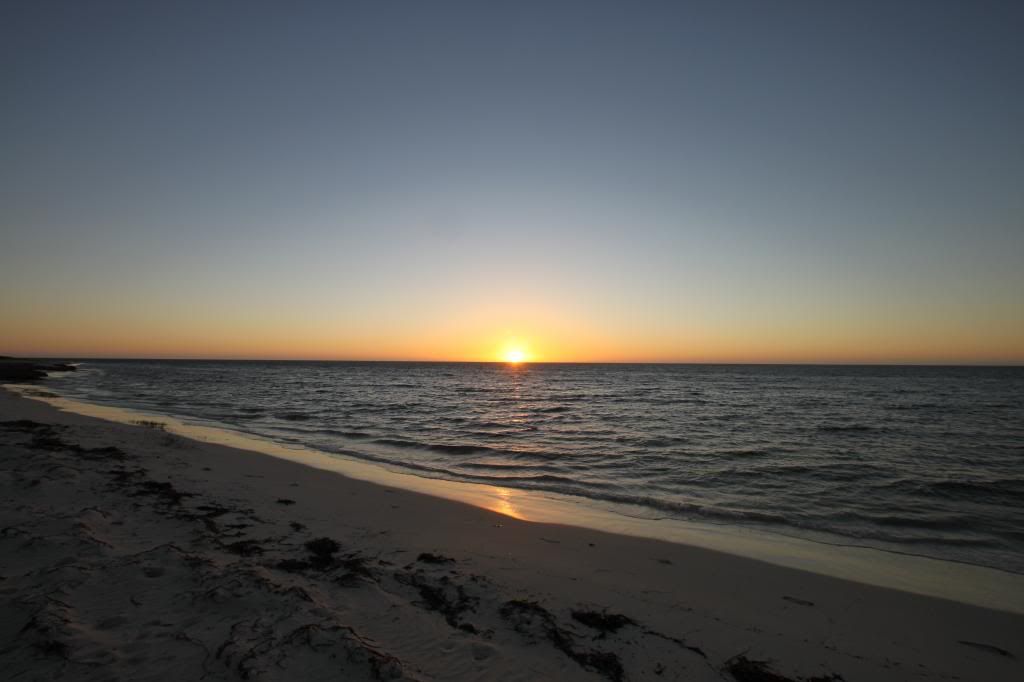 Waiting for the shot: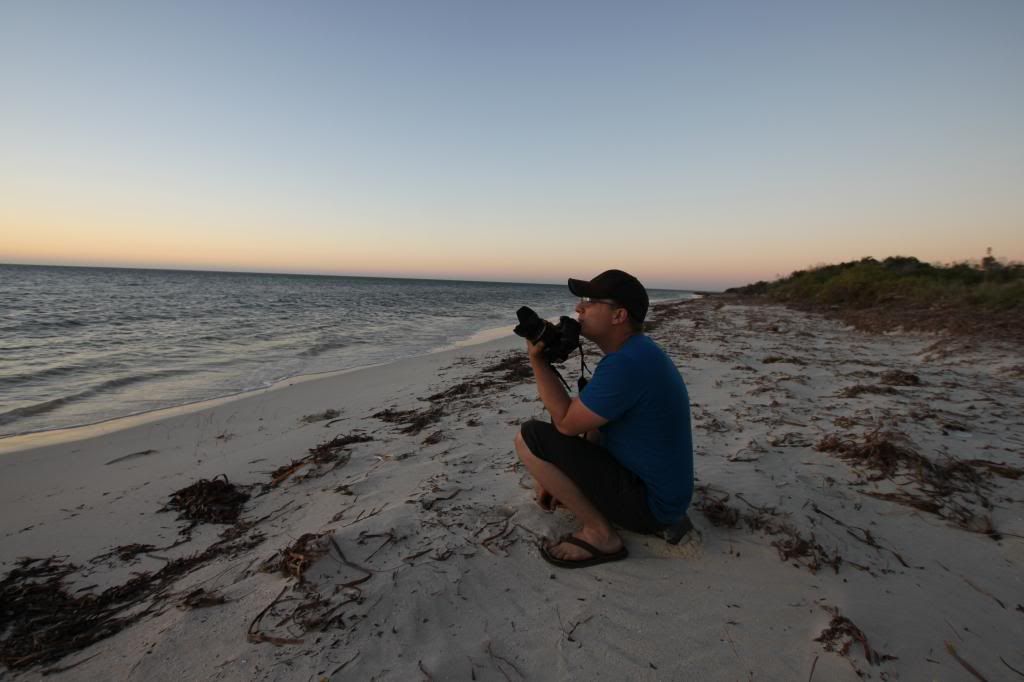 Nighttime: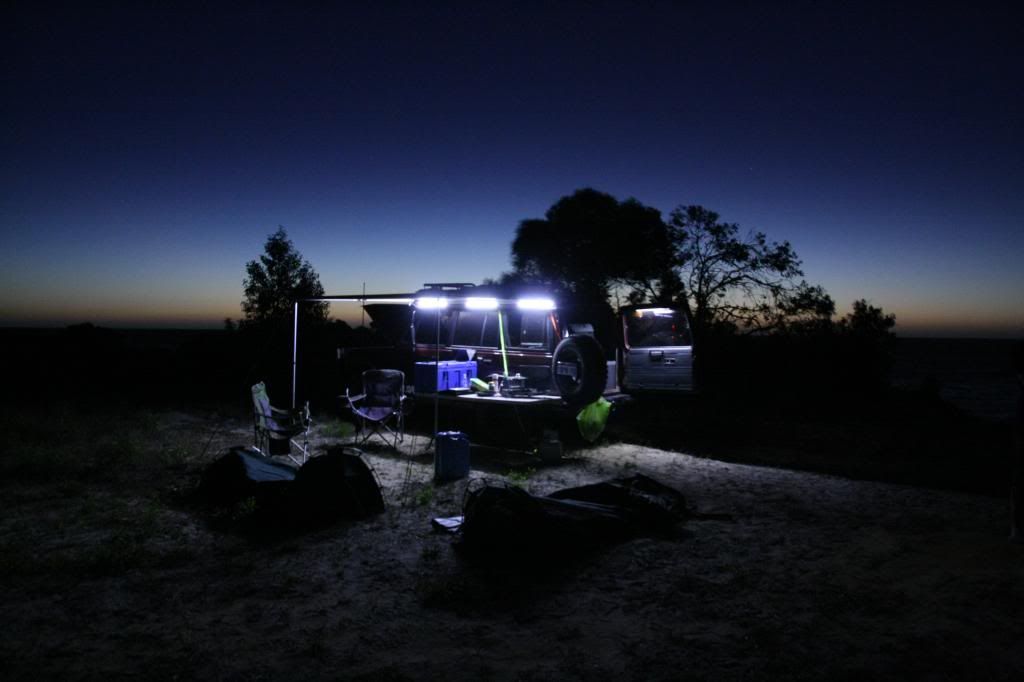 Day 2 was a quick stop at Lucky bay, jsut south of Kalbari, it was not as good as I hoped, a little to early in the year to be there due to the weather.
I lost my koala off the front, it bothered me, so I replaced him, This koala is from the Royal Flying Doctor, so its win win, supporting a good cause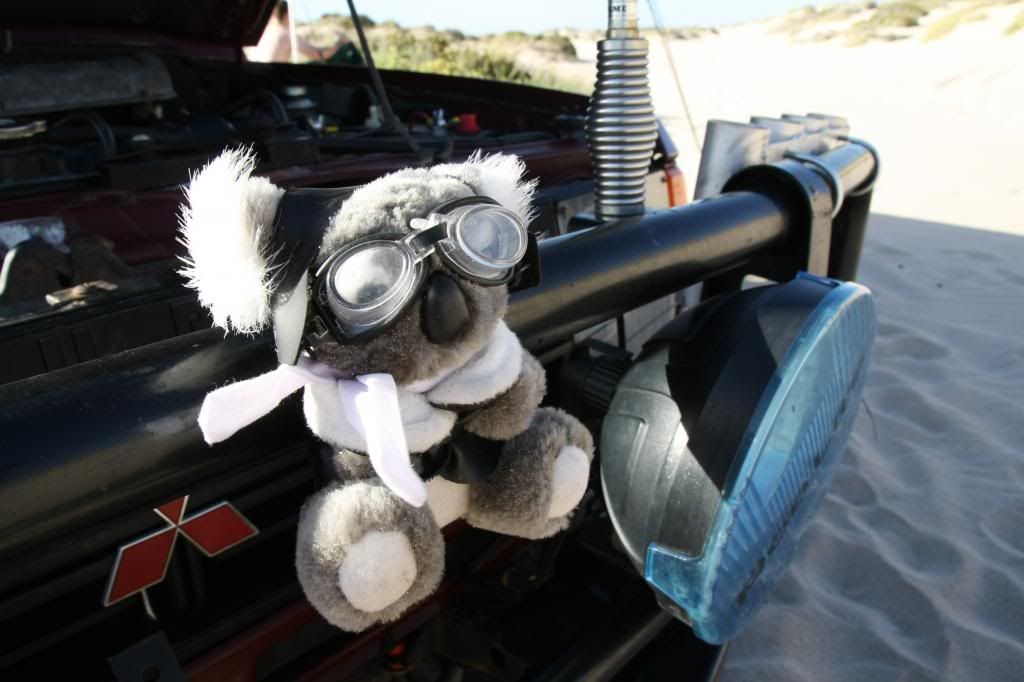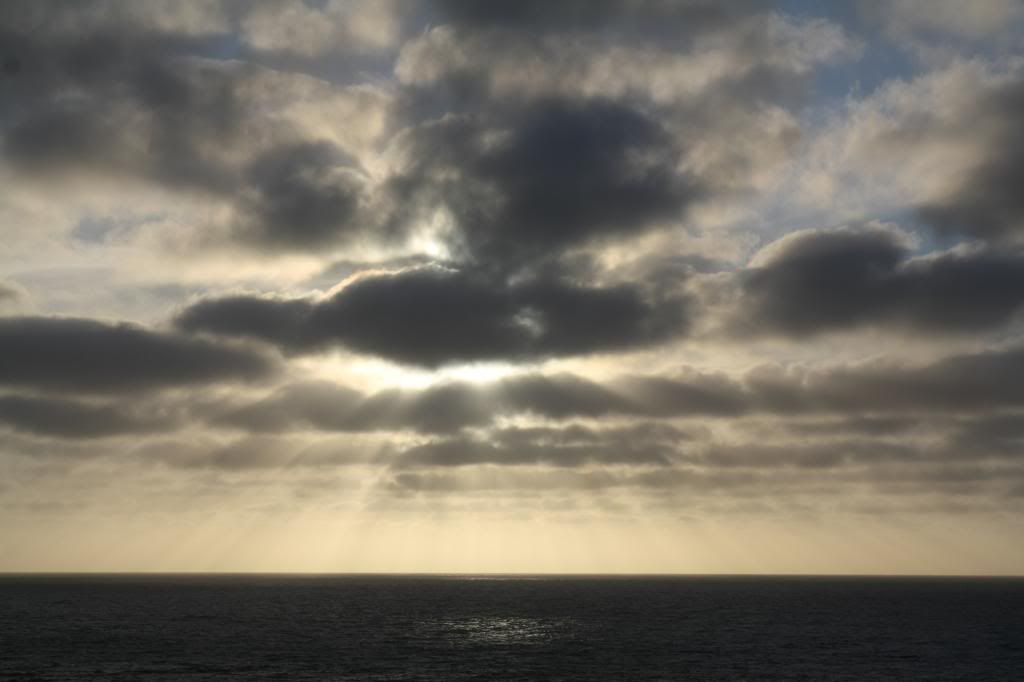 Of course we had to have a bit of fun in the sand dunes: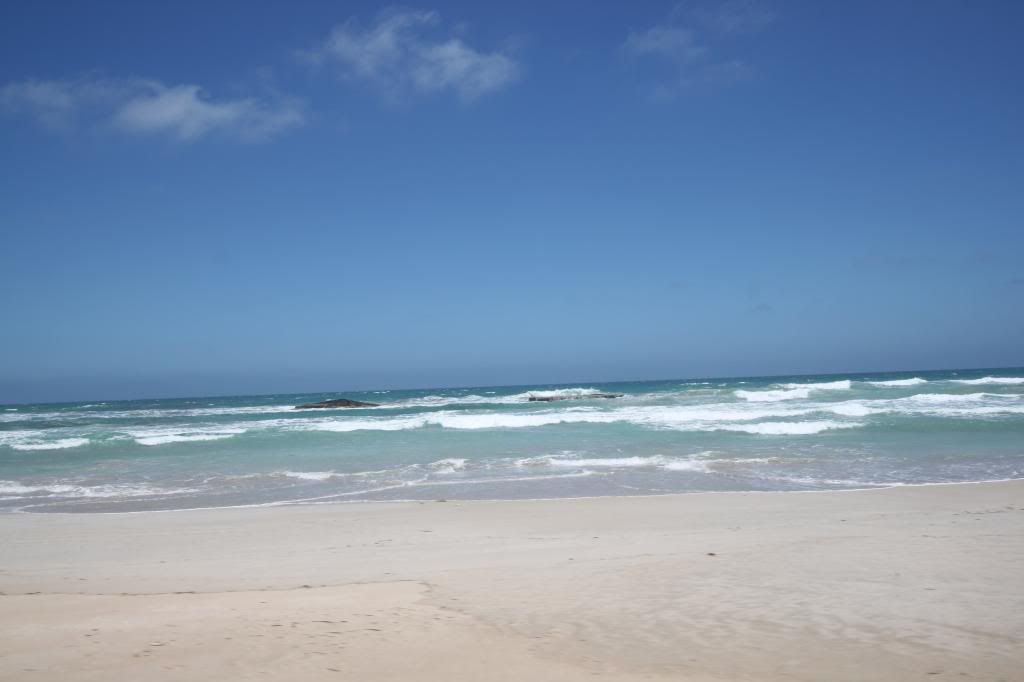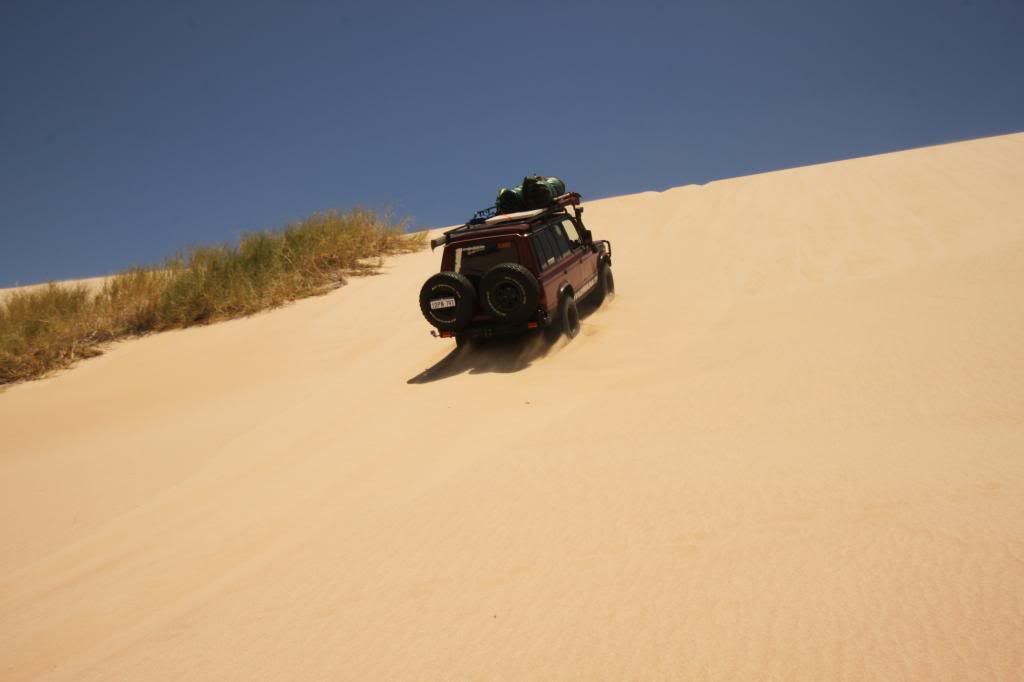 Nissan, always getting you home: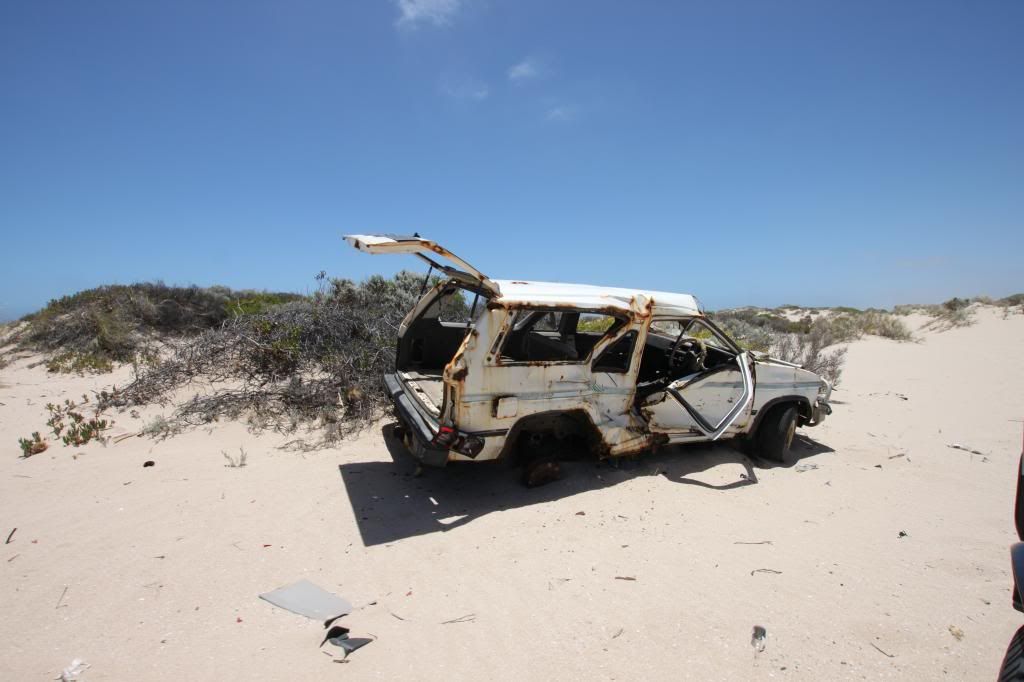 Showers in the bush are great:
After a good swim:
Sunset: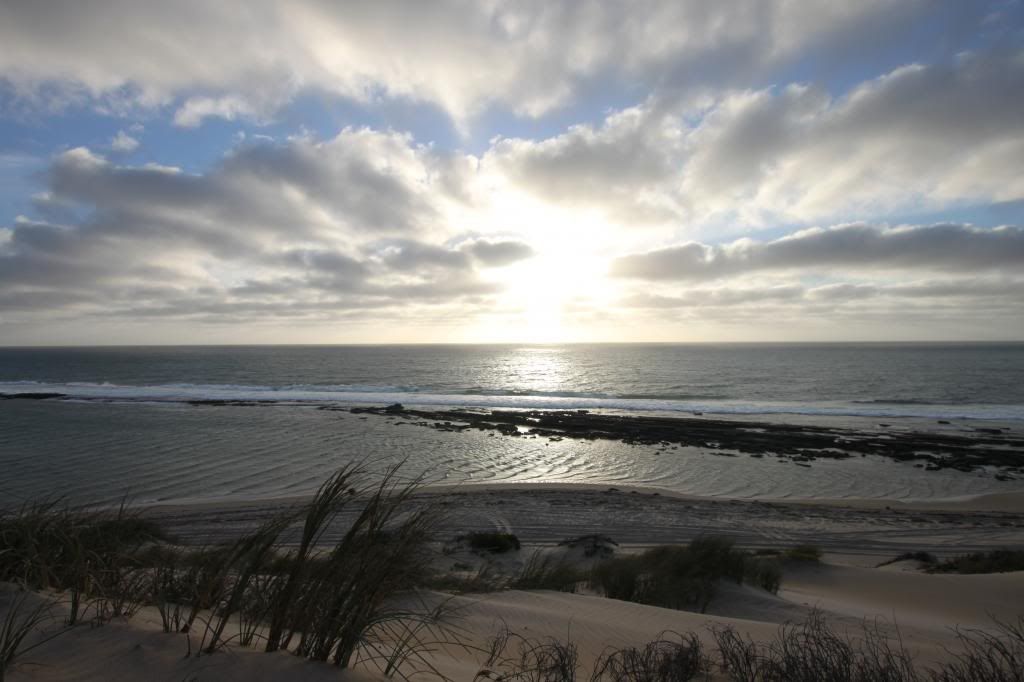 The next day was off to Kalbari: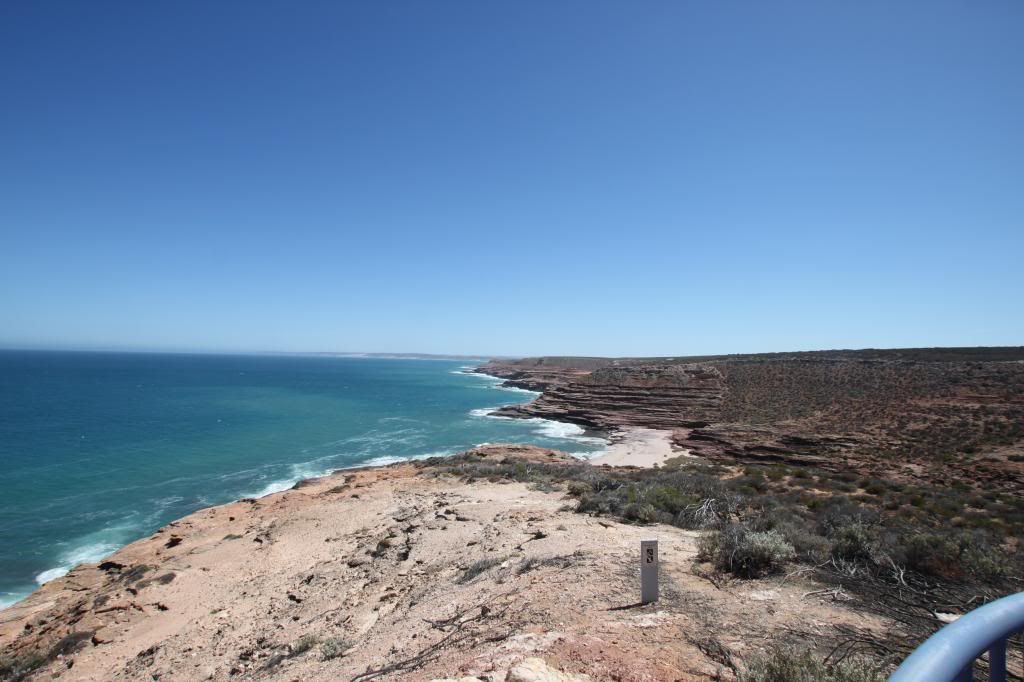 The national park has a great view, but its damn hot
James: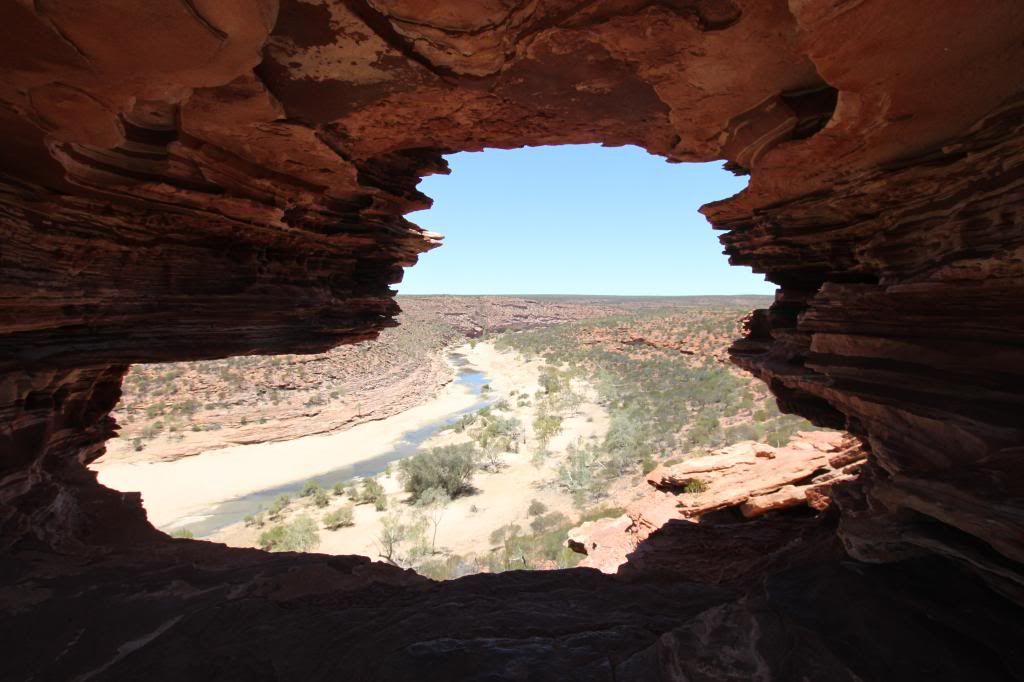 No photo of the camp, Caravan park. mainly to hit a pub, cold beer since at this point I had no clue why my damn fridge would keep running... FFFUuuuuuuu
Off to Steep point was the next point of interest, we ended up staying on night at monkey mia to kill a day and more cold beer, fridge issue...
Stromatalites: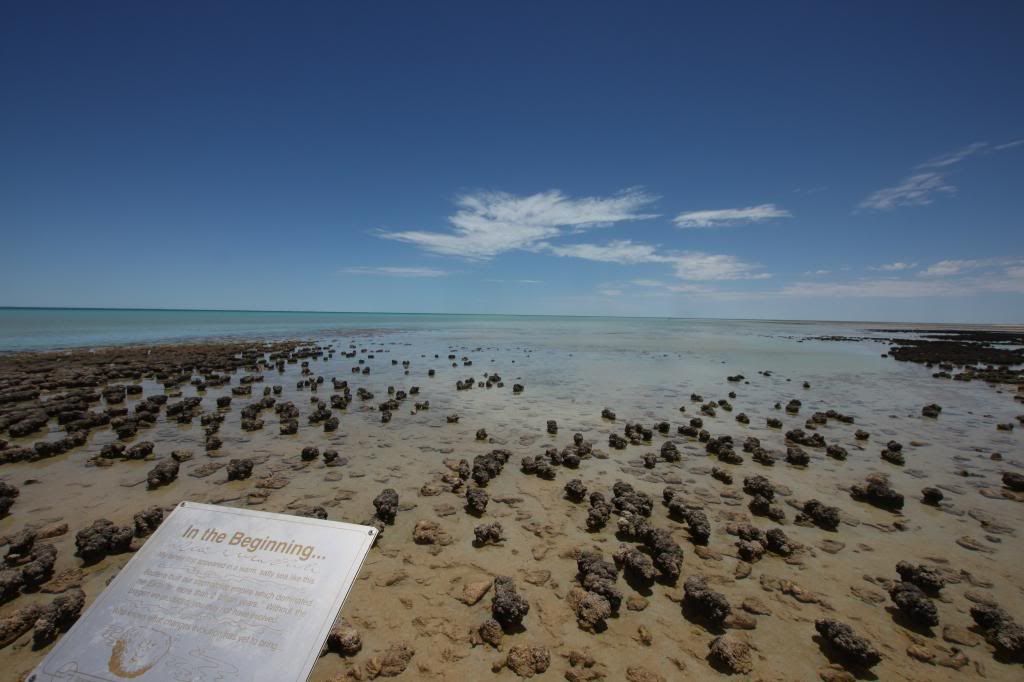 The emus are an a bit annoying since the tourists feed them, you damn near have to push them out of the way: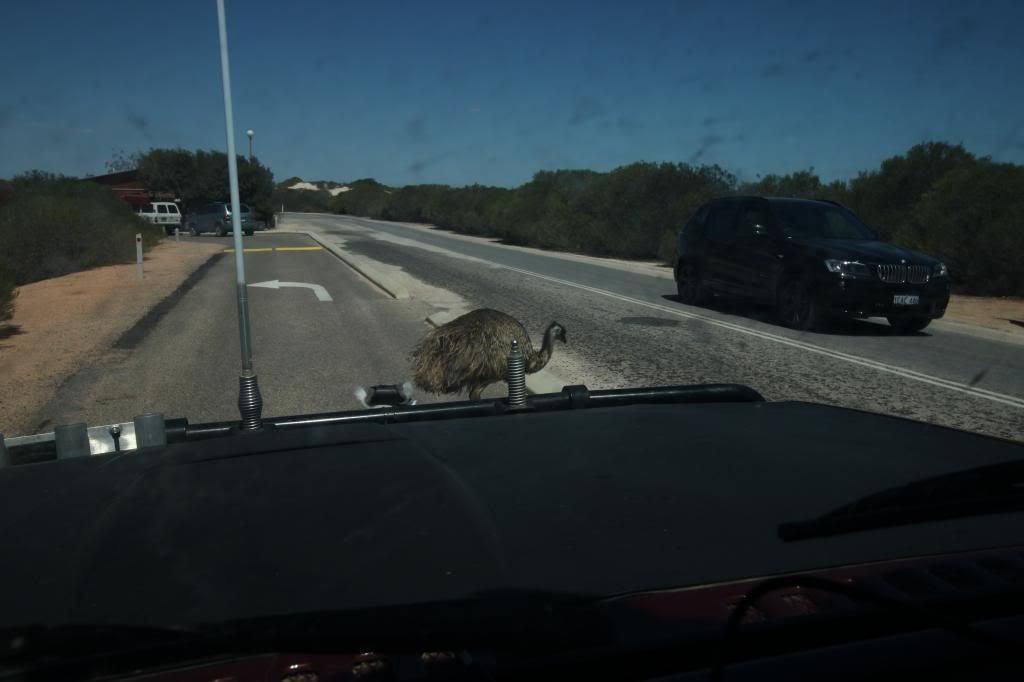 Then was had to wait a whole twenty minutes to get beer, that was poorly planned, but after restocking it was a trip to steep point, gravel roads, and freedom: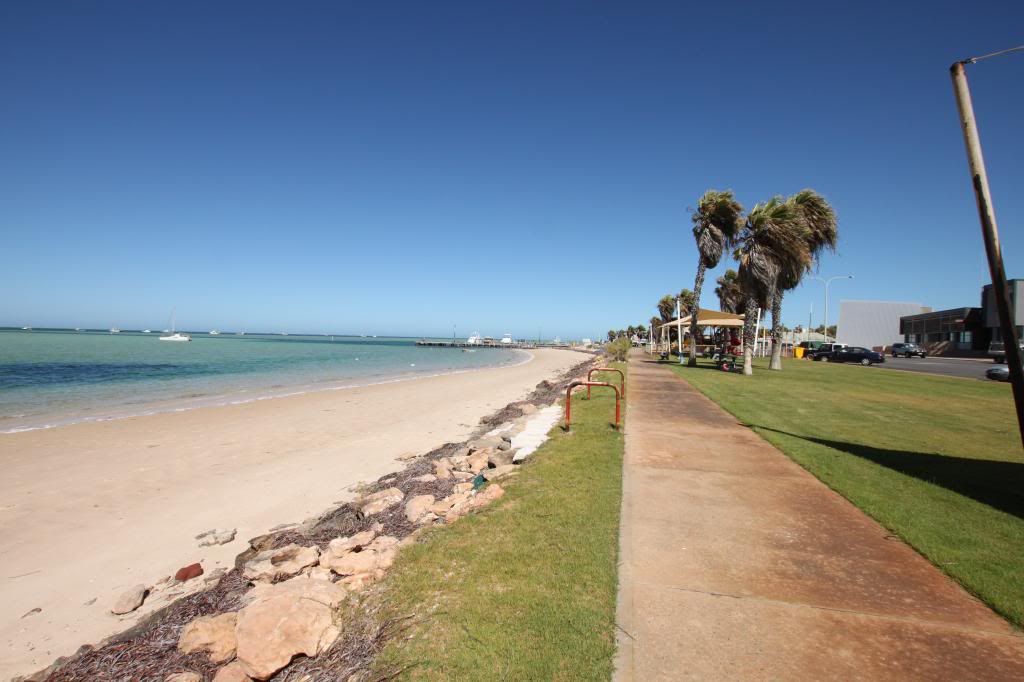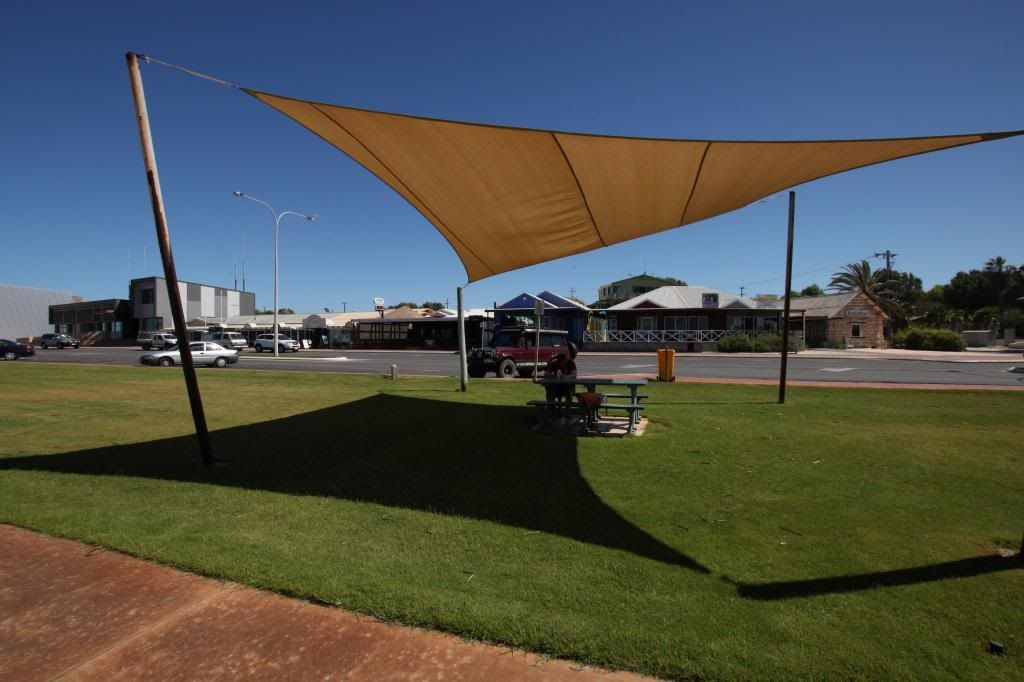 Steep point: love it here, its great: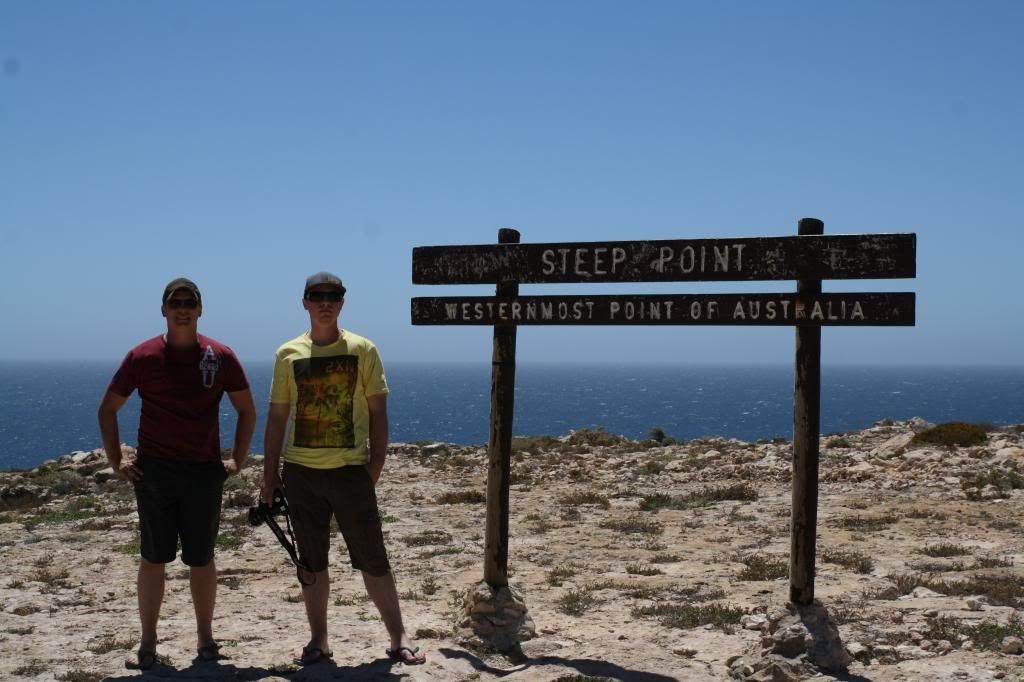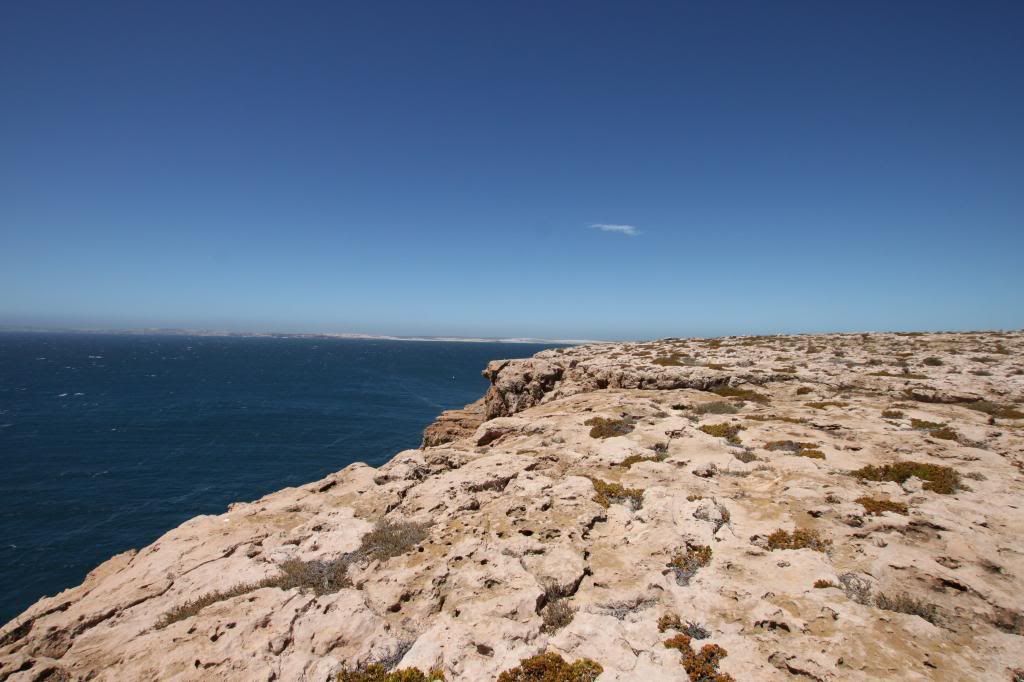 Camp for the night: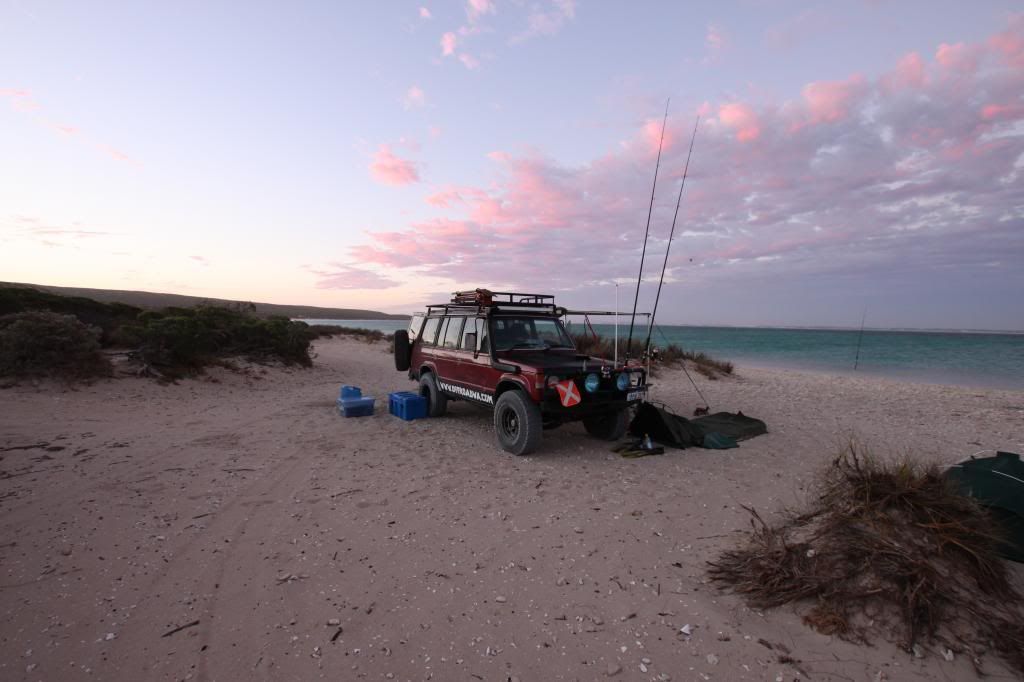 The next day we drove along the cliffs, stunning views, it was great:
but we started the day with eggs and pancakes: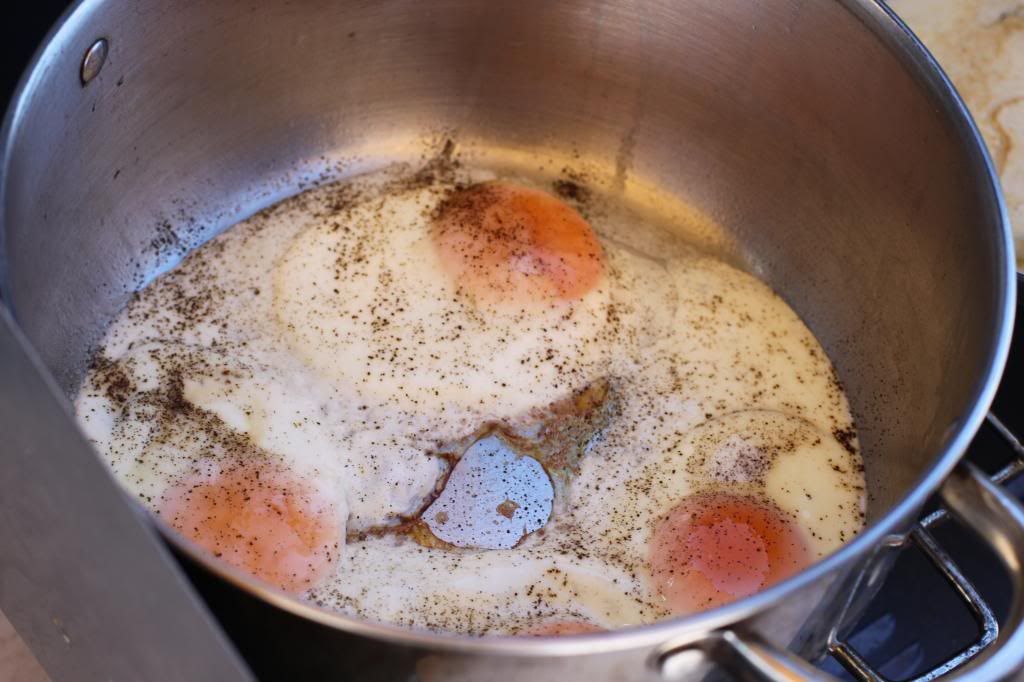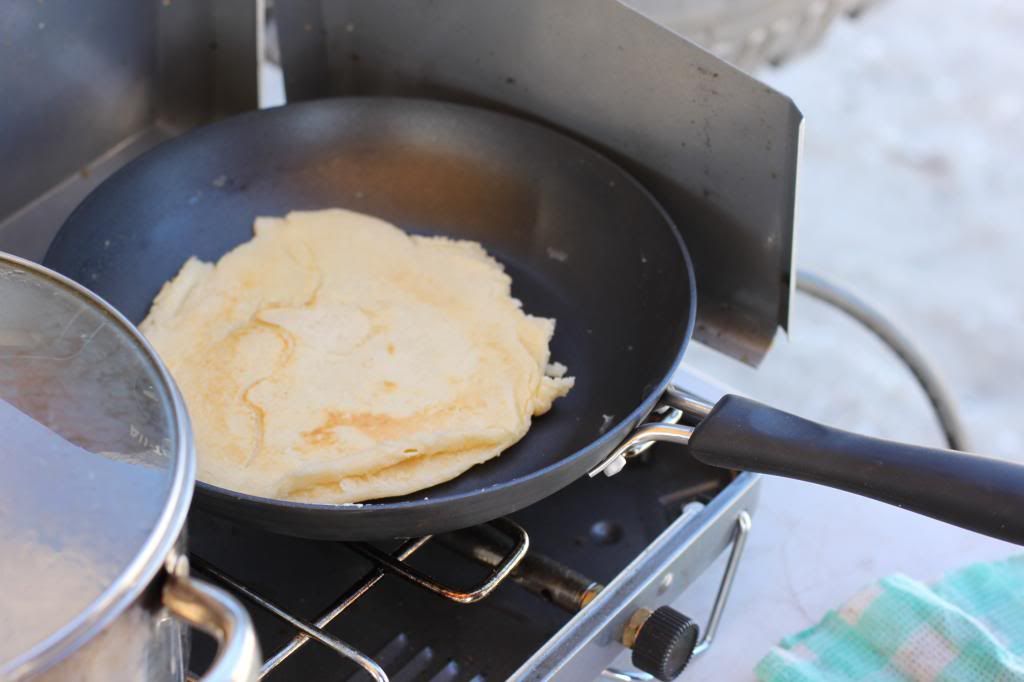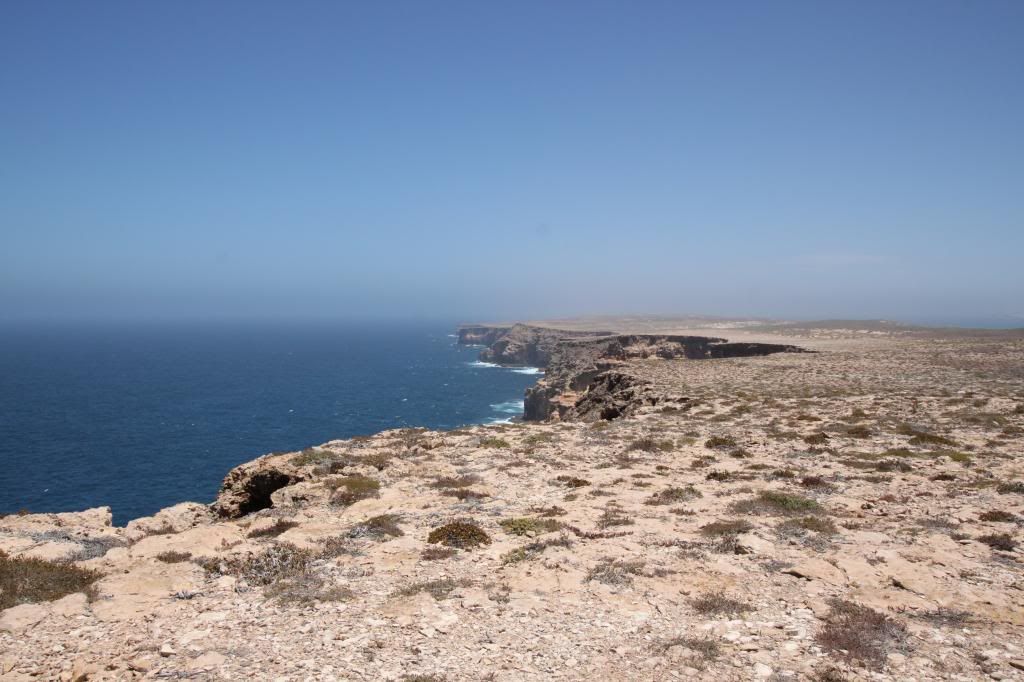 THe blow holes: hate to fall into them: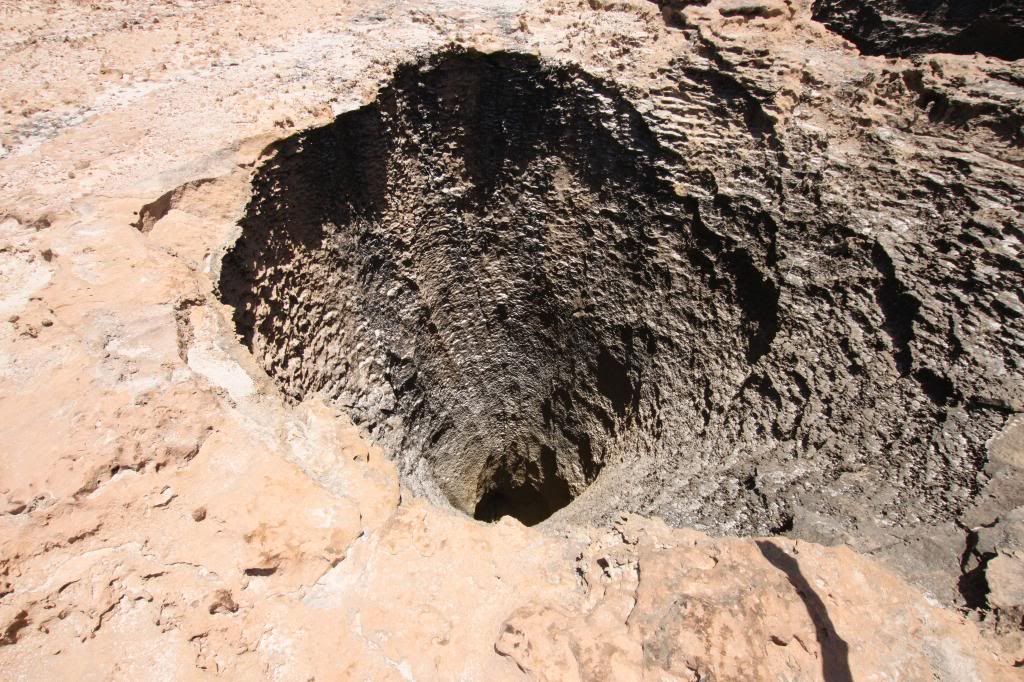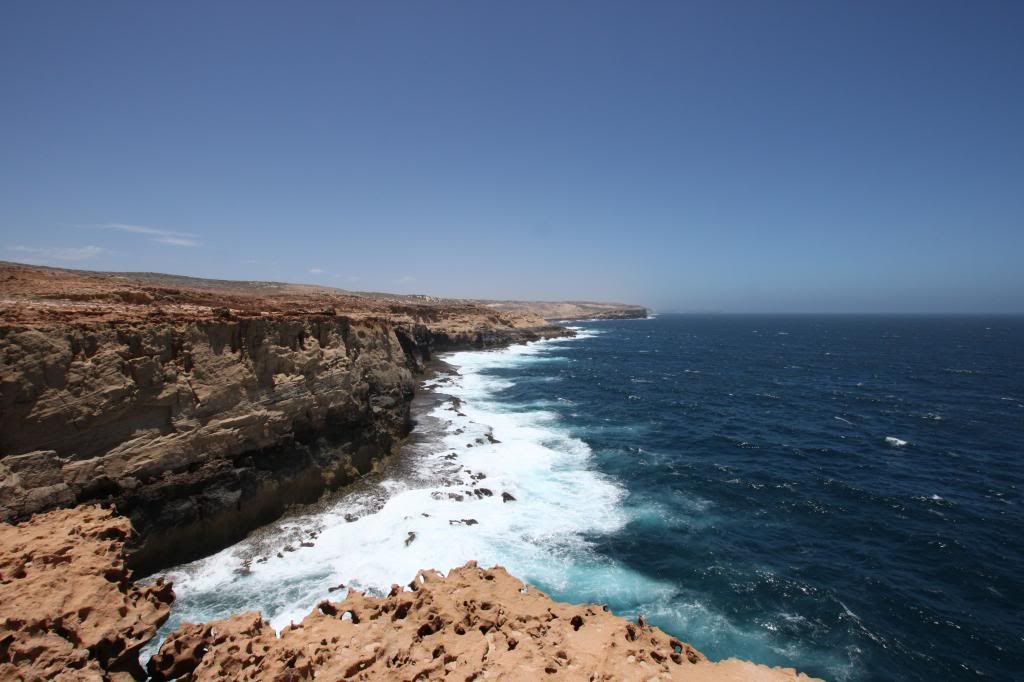 Nek minnut, Carnarvon, good palce for the night: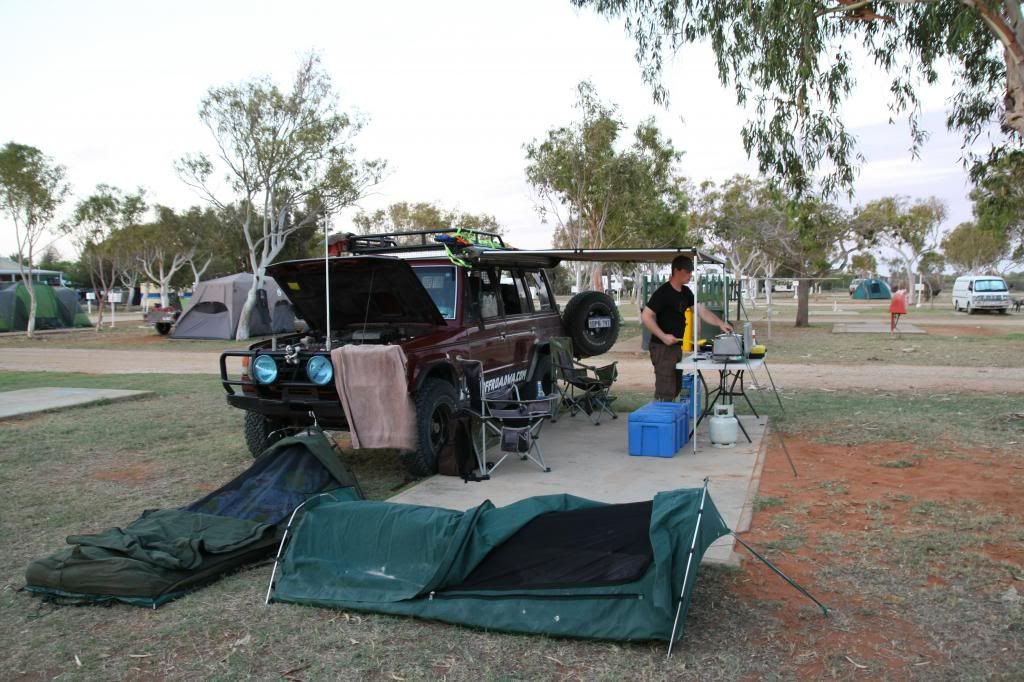 The next day we motored up to Exmouth, get the hot drive over with.
Passing the Tropic Of Capricorn: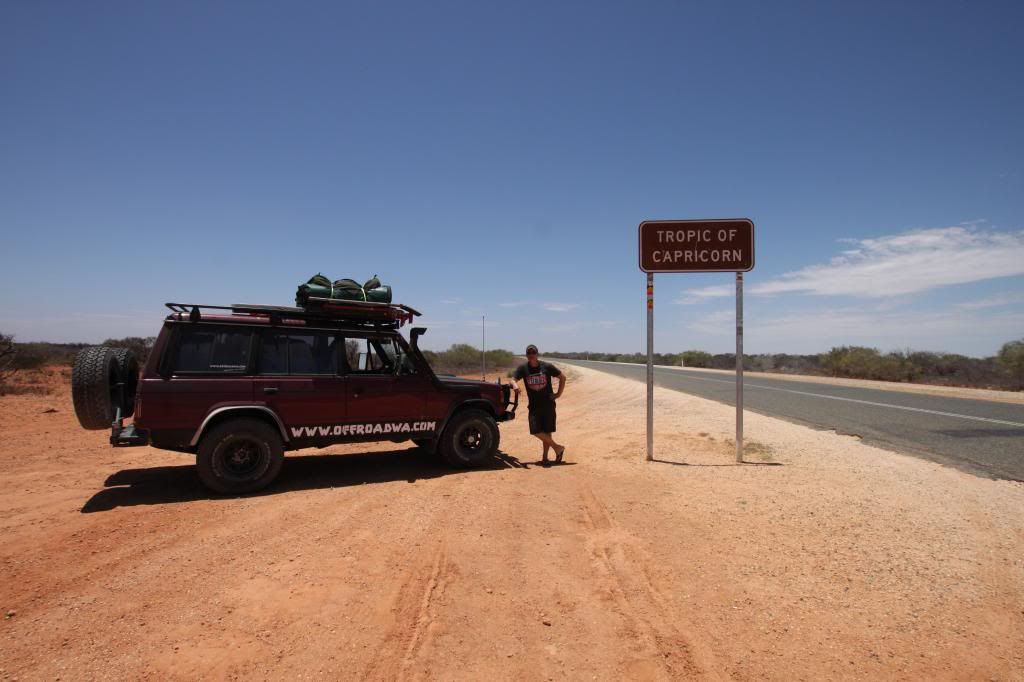 Cape of Exmouth had some stunning water and snorkelling: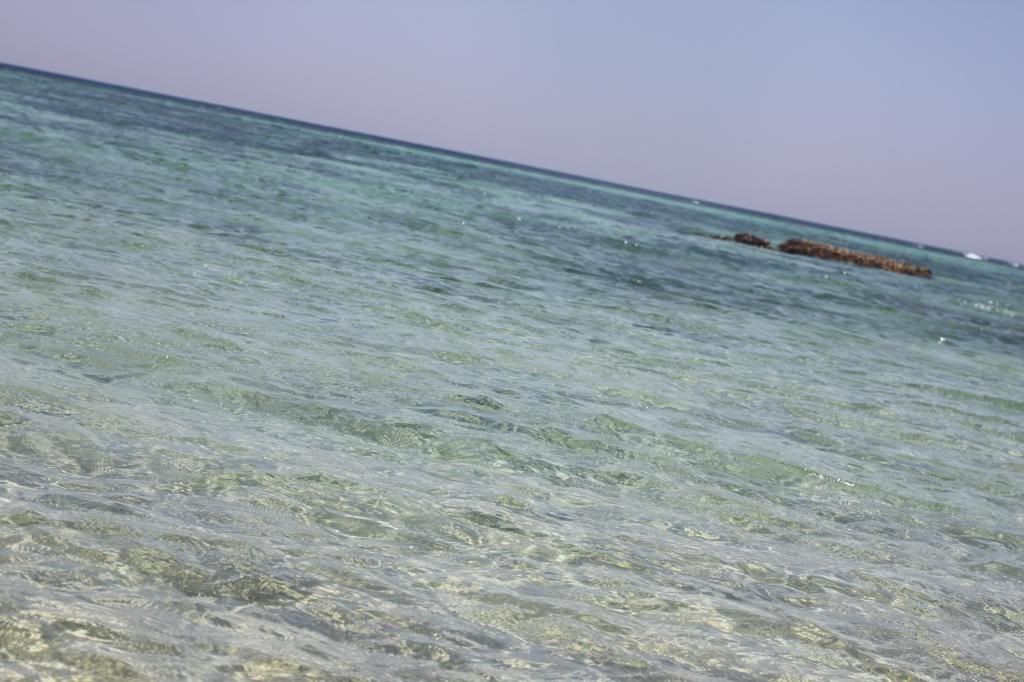 It was a good day in the water, ended up about 150 meters out here, decent coral, but alittle bleached.
The next day we wee able to snag an air conditioned room, mainly because we were cooking, and the fridge needed power...
after waking up we hit the road and pushed out to check out a few places in the the cape range, I was tryingto find the overland route to the other side, but after 2 hours of driving around in the bush following goat tracks, I gave up. more on that story later:
Knife ridge:
Mandatory hard park: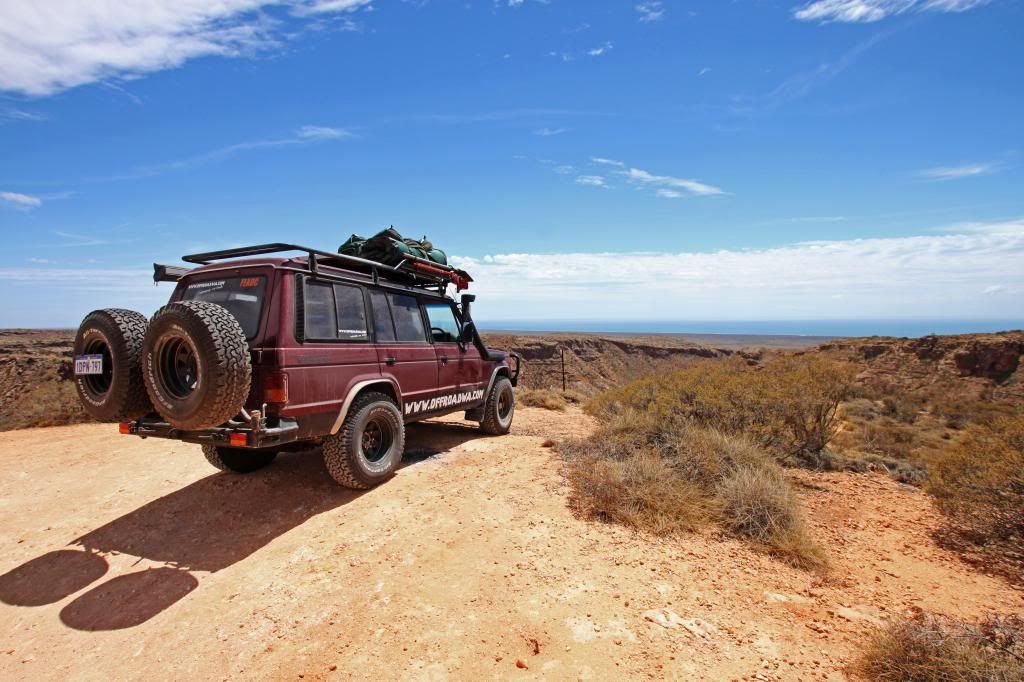 a good climb to the top, note, sandals are not the footwear of choice.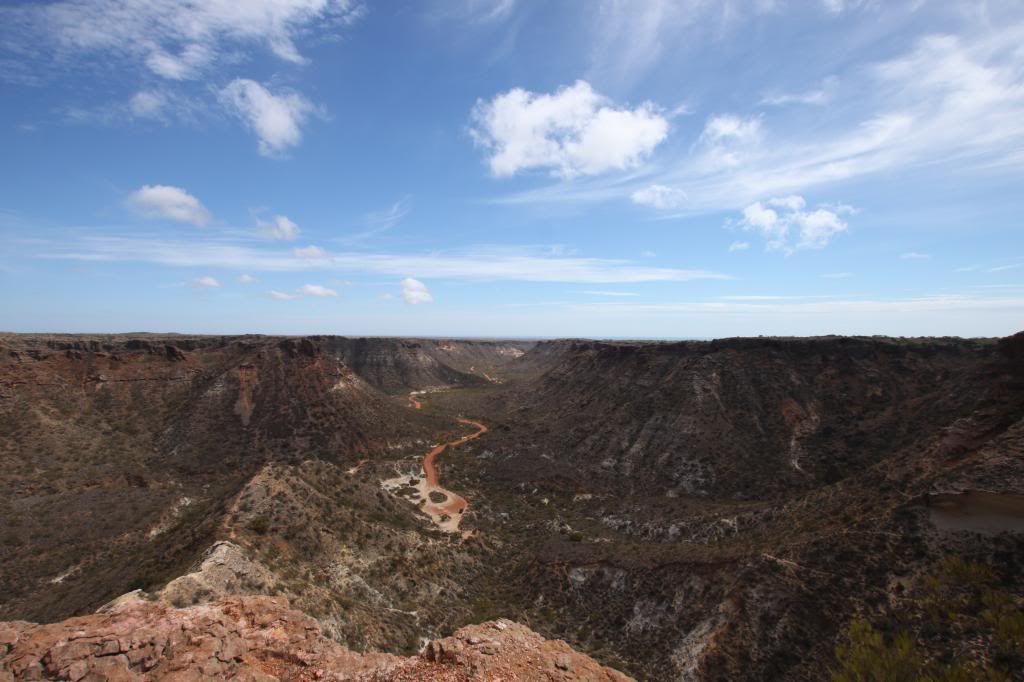 We killed a few more days in exmouth, jsut chillin.
after a bit of a rest we headed to the west side and entered the overland track which was way easier to find, drove across the ranges, bright red sand dunes, to low range rock crawling. we found on the gps, we were about 400 meters away from finding the entrance. damn, so close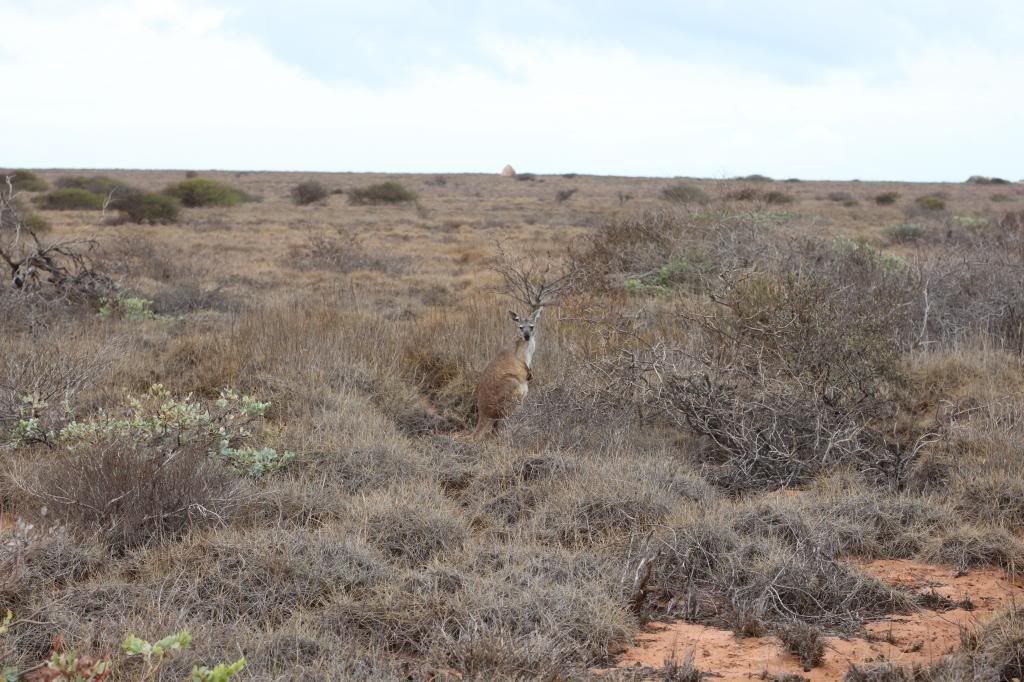 A few poser shots: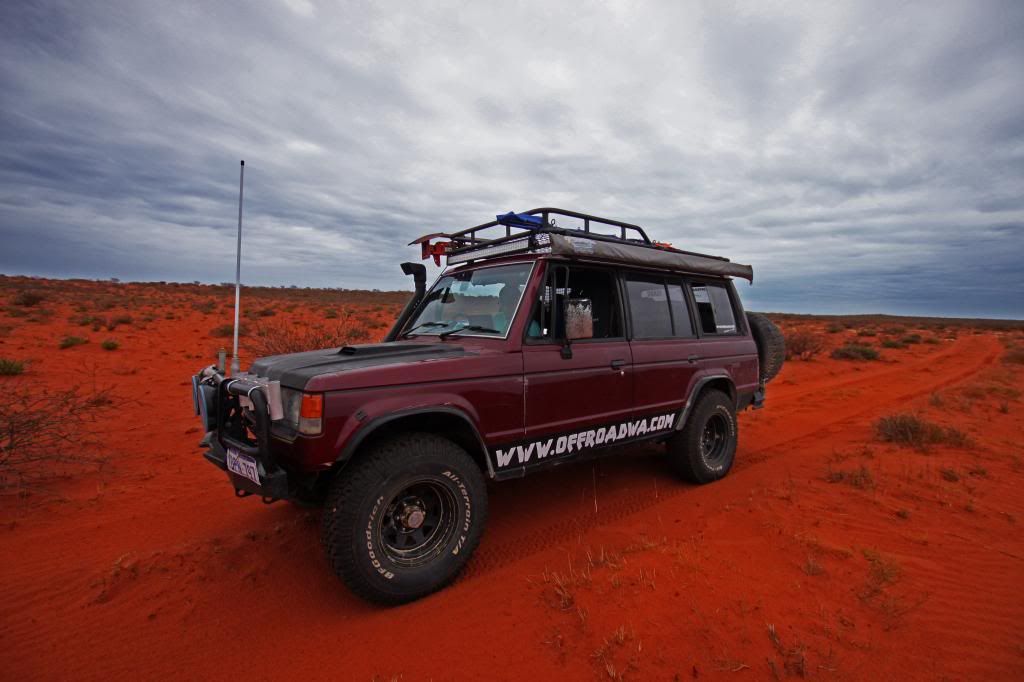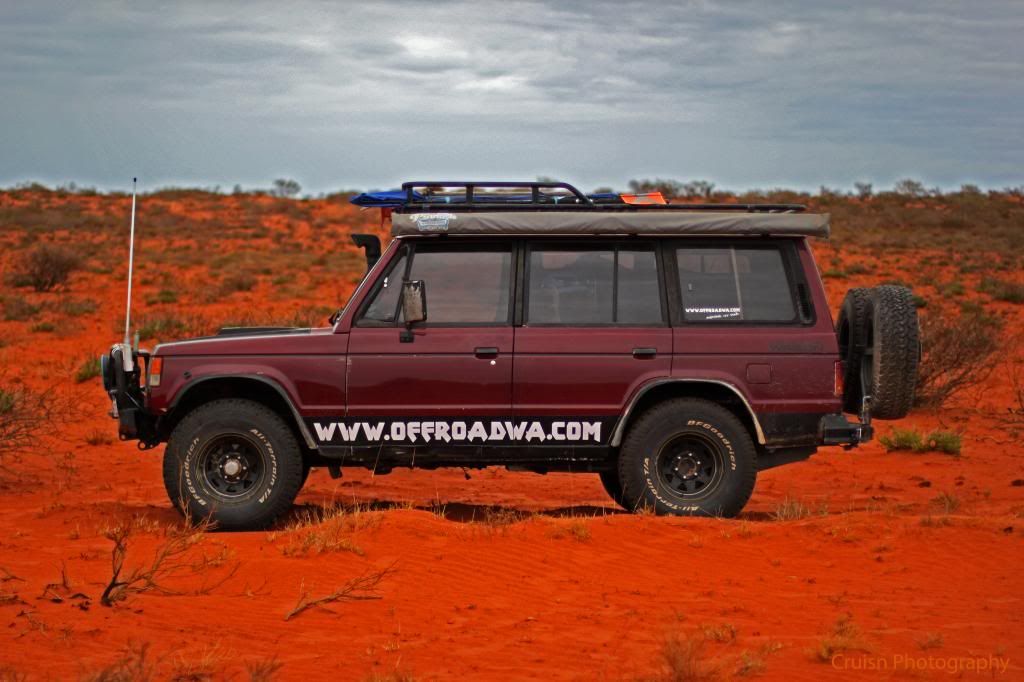 Not a lot out there: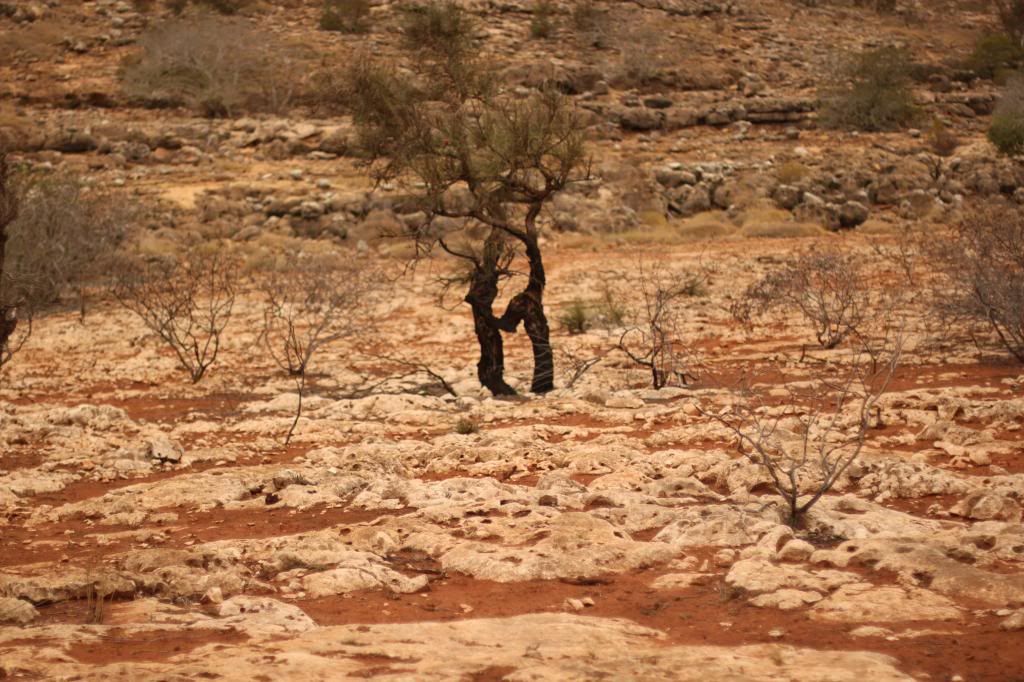 After airing down you always have to air back up. I still need to run an airline to the bumpers to avoid having to empty the damn rig..
That was the last night in Exmouth, after this we headed south across Yardi Creek, easy drive, the sand was soft, but at 15psi the wagon easily floats across it: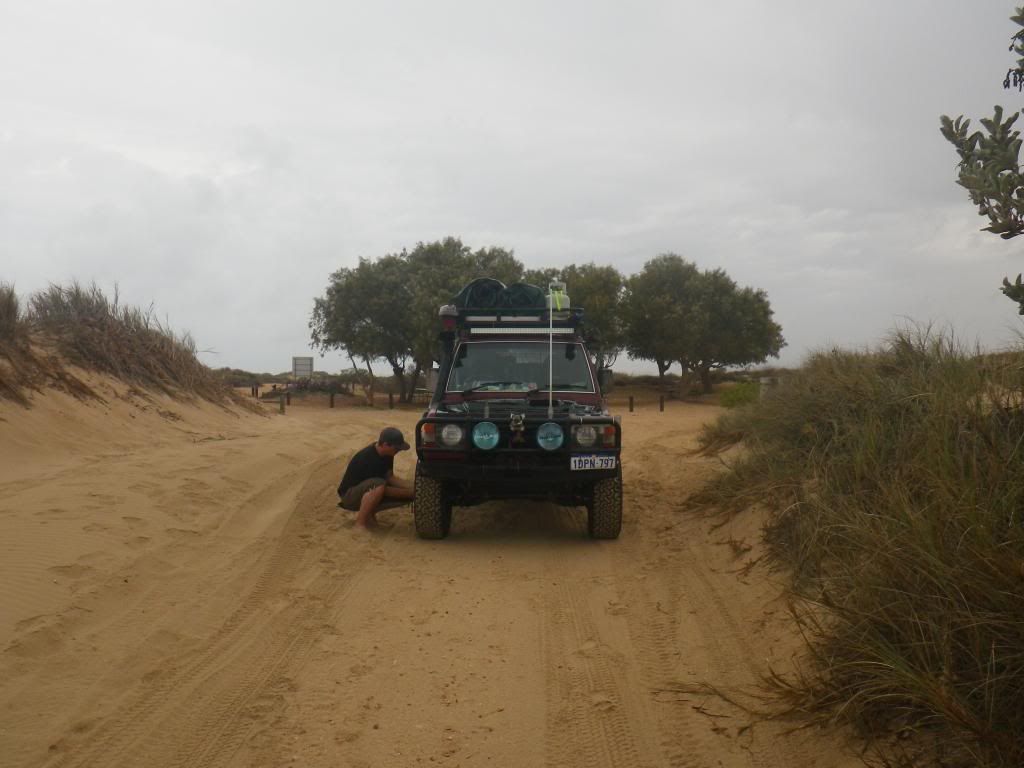 yardi creek:
movin down the track, the coastal route to Coral Bay: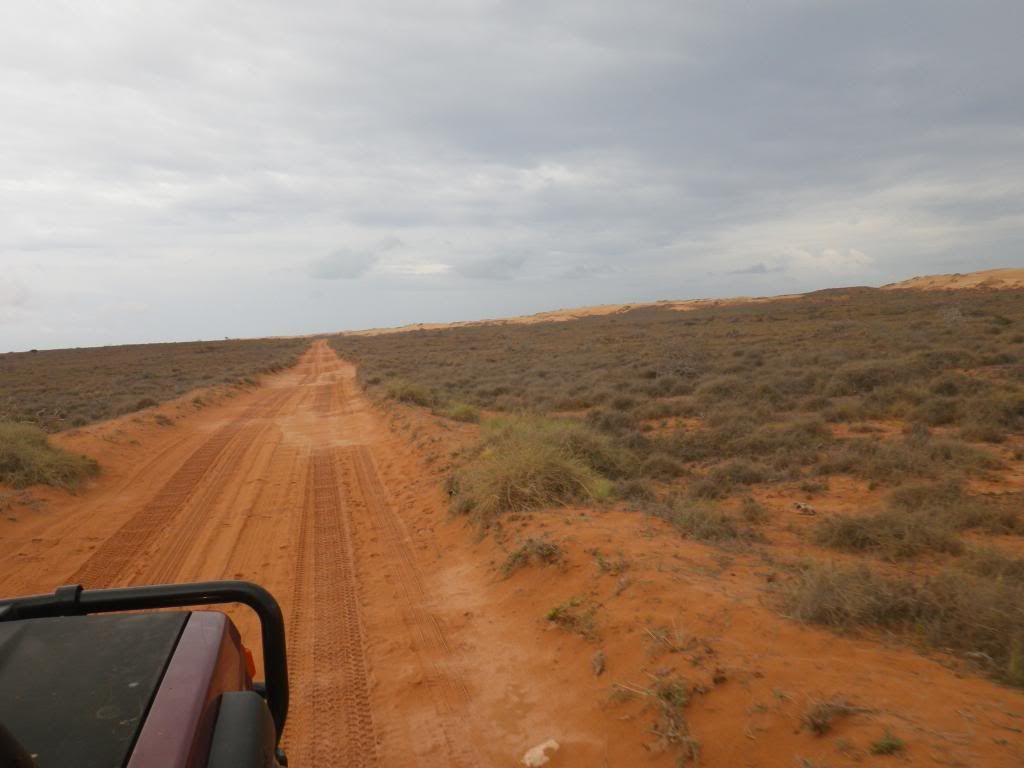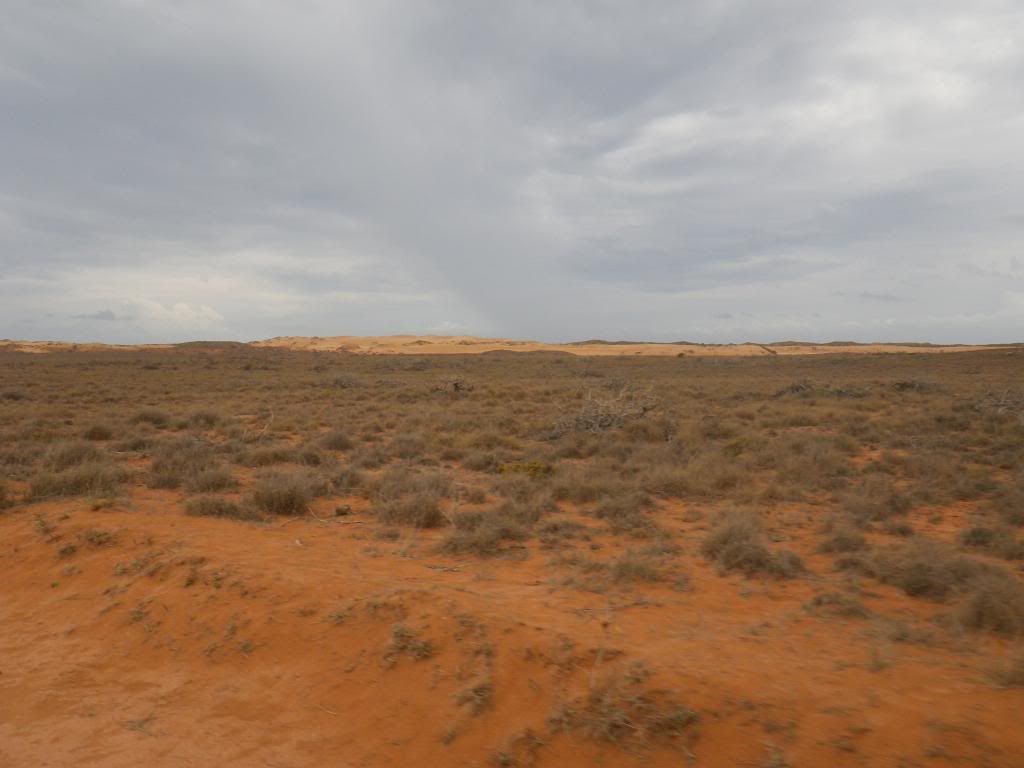 The drive was quick. we stopped at ningaloo station for the night, it rained like mad, then the black flies came. it was good and bad. haha
pulled out the fly net to enjoy a few beers without any bugs: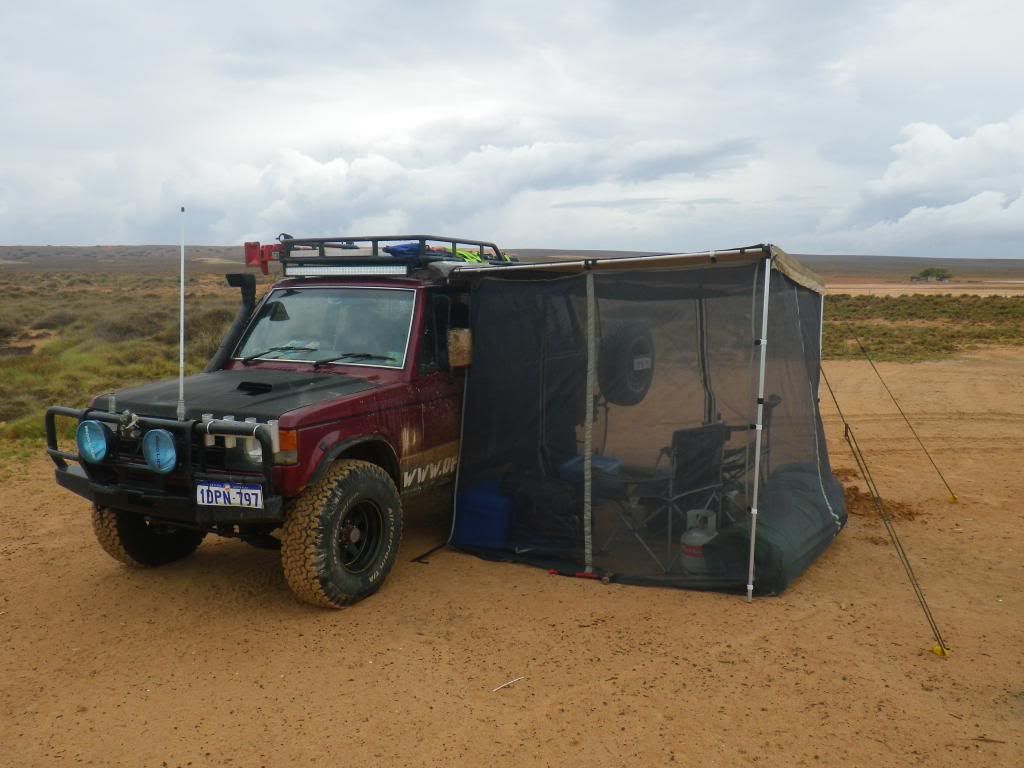 you need to lure the flies away during pack up, a black bag ussually works best. this is about 10 seconds after putting it outside:
On the last day we drove to Coral Bay, or finished the drive. there were crabs on the road, it was odd. we were 3-500 meters form the ocean. didnt hit a single one. woohoo. there cute little guys.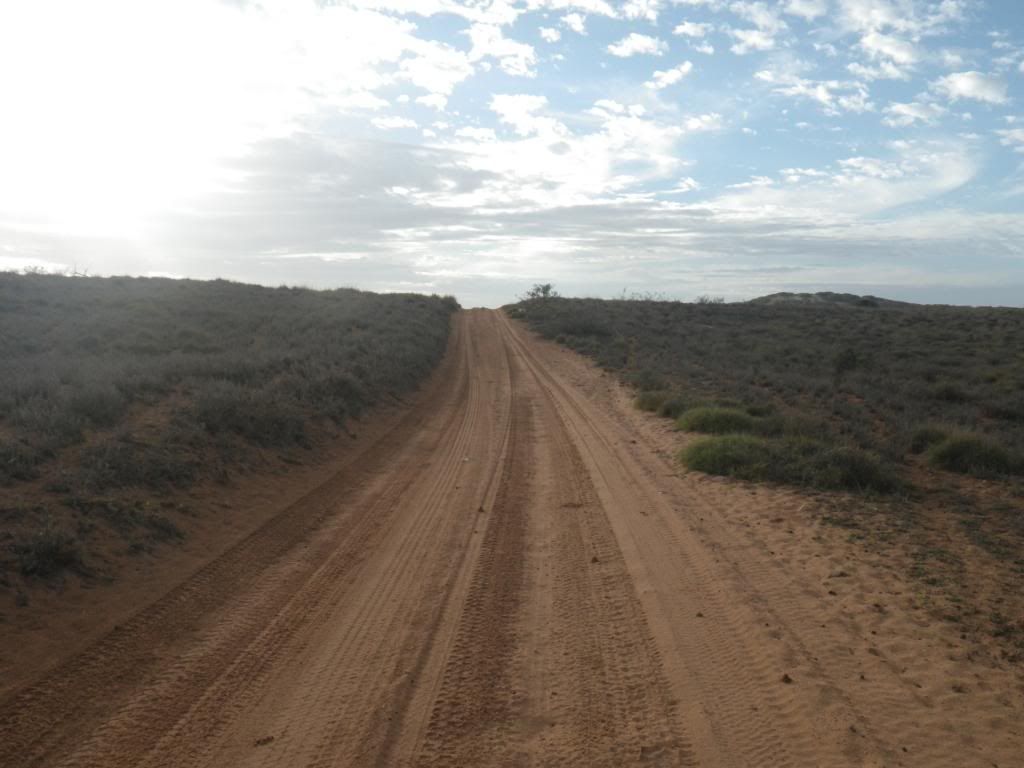 We arrived at Coral bay for Jan 31st, so complete lack of photos here.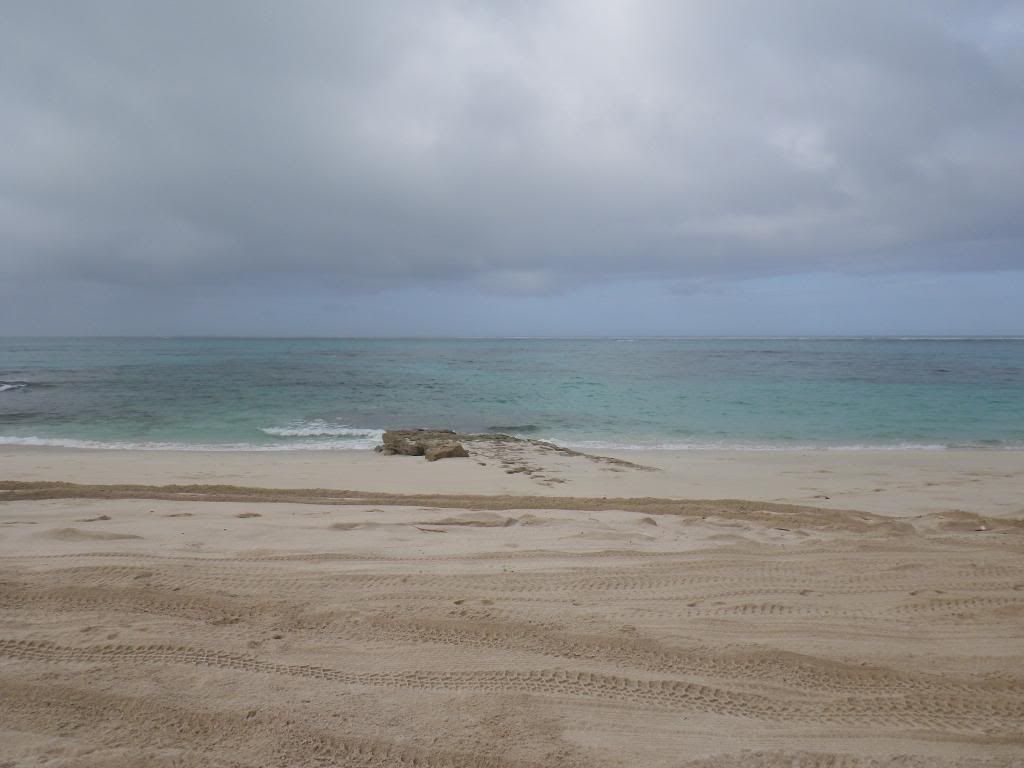 Not the best snorkeling for coral, well colourful, but there was a ton of big fish: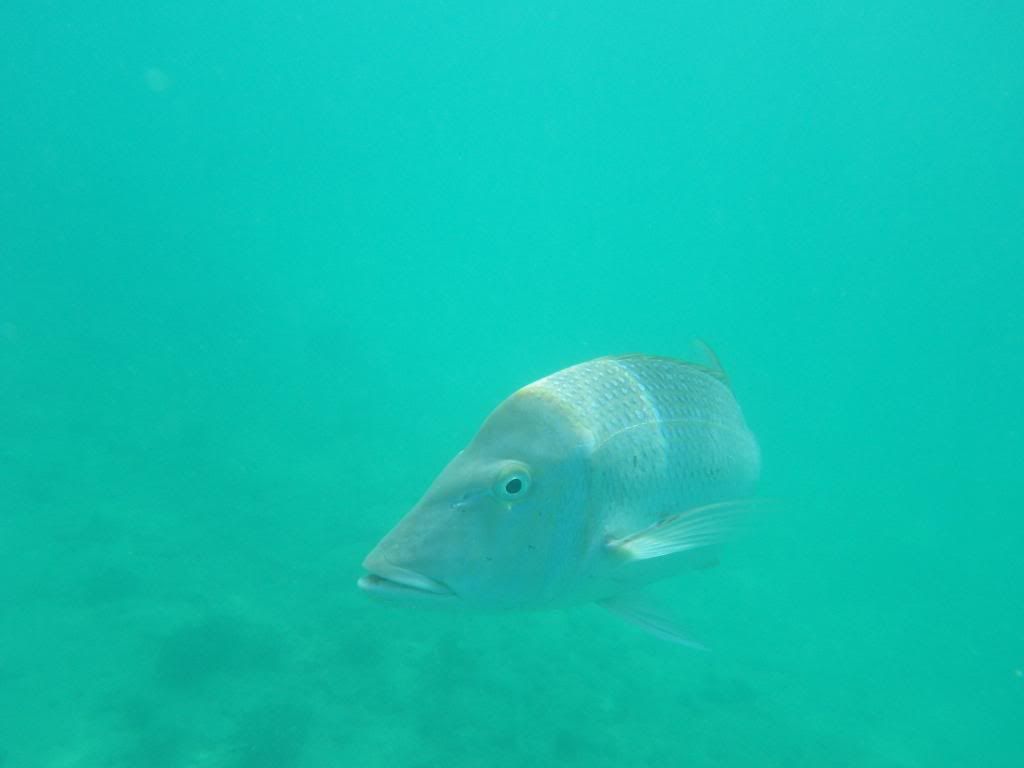 the next day we did a 1200 or so km drive back to perth. worked the wagon hard, she held up fine. happy with it performance.
There will be a video to follow of our playing in the sand dunes and overall views of some of the places. jsut need a bit of time since its all filmed in 1080 my laptop has a little trouble getting it sorted haha.